Apple Recap: iPad Refresh, Processor Revenues, and New Tech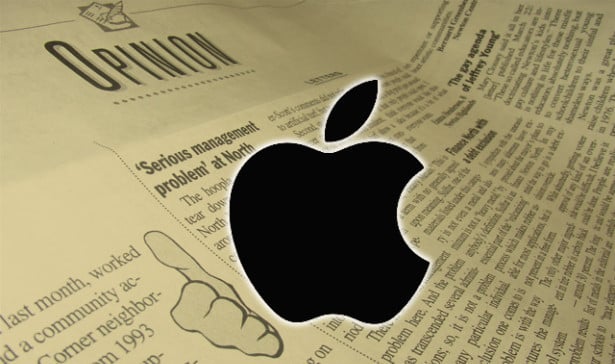 With the buzz surrounding Apple's (NASDAQ:AAPL) latest iPhone refresh wearing off, the focus of analysts and investors has switched to what changes the company has in store for its laptops and iPads. Nearly a month after the iPhone maker unveiled the iPhone 5S and iPhone 5C, shares of Apple's stock closed up $3.23, or 0.66 percent, at $496.04. Here's a cheat sheet to today's top Apple stories:
Analyst: Here Are Apple's MacBook and iPad Plans for 2014
KGI Securities analyst Ming-Chi Kuo forecasted several new Apple products to be launched next year in a recent note to investors obtained by Apple Insider. According to the Taiwan-based analyst, Apple will unveil a new 12-inch version of its MacBook laptop as well as a 9.7-inch iPad with an even higher resolution than the current Retina display model in 2014.
Kuo predicted that the new MacBook model will combine the size advantage of the current 11-inch MacBook Air with the higher workload capability of the 13-inch MacBook Air, reports Apple Insider. This future MacBook model will feature an "ultra-slim clamshell form factor" and will "redefine laptop computing once again following the milestone created by the MacBook Air," wrote the analyst… (Read more.)
Apple Surpassed This Rival in Mobile Processor Revenues
Although Samsung (SSNLF.PK) manufactures many of the chips used in Apple's devices, it appears that the Cupertino-based company makes more money from those chips than its Korea-based supplier does. According to a new report from market research firm Strategy Analytics via Apple Insider, the popularity of Apple's mobile devices have qualified the company as one of the biggest tablet and smartphone processor makers in the world by revenue.
Although Apple does not actually have its own chip fabrication plant, Strategy Analytics used the "market-level average selling prices" of processors and Apple's mobile unit sales numbers to calculate the amount of revenue that the company made from its mobile device processors, reports Apple Insider. According to this classification method, Apple is the second largest smartphone processor maker by revenue, with a 15 percent share of the total market revenues of $4.4 billion… (Read more.)
Could This New Apple Tech Make Devices Even Smaller?
A recently published patent application reveals that Apple has developed a new SIM card tray mechanism that could save "valuable real estate" and reduce the overall size of future devices, reports Patently Apple. In a patent titled "Systems and Methods for Ejecting Removable Modules from Electronic Devices," Apple outlines its elegant solution to the standard mechanical SIM card assembly.
As noted in the patent background information, most SIM card "ejector mechanisms" waste space and can allow debris to enter into the device since users must typically use an eject tool to trigger the mechanism. However, instead of relying on a mechanical "ejectable component assembly," Apple's "removable module" patent would utilize a series of magnets to hold the SIM card in place. Apple's new method for ejecting removable modules could also have applications beyond the iPhone… (Read more.)
Follow Meghan on Twitter @MFoley_WSCS
Don't Miss: Apple Surpassed This Rival in Mobile Processor Revenues.