Apple Recap: iPads of the Future, App Rankings, and a Google Steal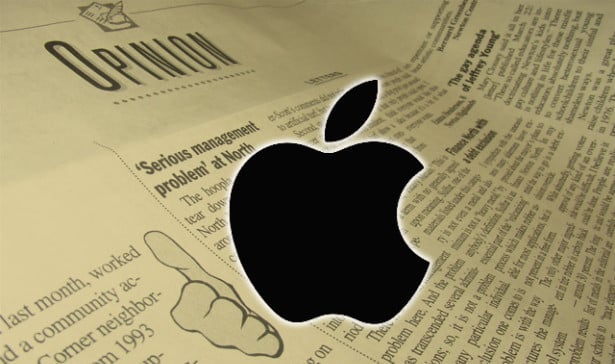 Shares of Apple (NASDAQ:AAPL)began the week with some momentum. The iPhone maker's stock closed up $1.95, or 0.39 percent, at $502.97 on Monday. Here's a cheat sheet to today's top Apple stories:
Here Is the 3D Future of Apple's iPad
Minority Report-style gesture controls may soon become a reality for iPad users. Apple has recently been granted a patent that outlines a method for creating and manipulating 3D objects by using a touchscreen interface, reports Patently Apple. In a patent that is appropriately titled "Working with 3D objects," Apple describes how the revolutionary user interface would operate. First, a user creates a standard two-dimensional object. Then, using "a 3D gesture input that includes a movement in proximity to a surface," the user generates a three-dimensional object.
Essentially, Apple is using the space above the touchscreen as an additional input control. After touching various points on an iPad screen, a user can "lift" a virtual three-dimensional object off the touchscreen and manipulate it… (Read more.)
What Happened to Apple's iTunes App Rankings?
Apple appears to be tweaking the way that it determines rankings for its App Store Top Charts according to an analysis done by app marketing company Fiksu, reports TechCrunch. It now appears that an app's user rating has a greater impact on the app's overall ranking in the App Store.

Apple's previous iTunes ranking algorithm seemed to give the most weight to apps with the highest download volume and velocity. In other words, lots of downloads in the shortest amount of time would typically boost an app's ranking in the App Store. However, in July the marketing analysts noticed that apps with low ratings were dropping in the App Store Top Charts, while highly-rated apps were climbing in the Top Charts… (Read more.)
What Did This Major Apple Supplier Sell Google?
Hon Hai Precision Industry, also known as Foxconn, has sold what may prove to be some highly valuable display patents to Google (NASDAQ:GOOG), reports the Wall Street Journal. Hon Hai is primarily known as a major supplier to Apple.  The Taiwan-based manufacturer derives an estimated 60 to 70 percent of its revenue from Apple, according to Reuters.
The Apple supplier declined to disclose the value of the sale. However, Hon Hai revealed that at least one of the patents is related to a wearable technology that is able to project a virtual image on top of a "real-world view," reports the Wall Street Journal… (Read more.)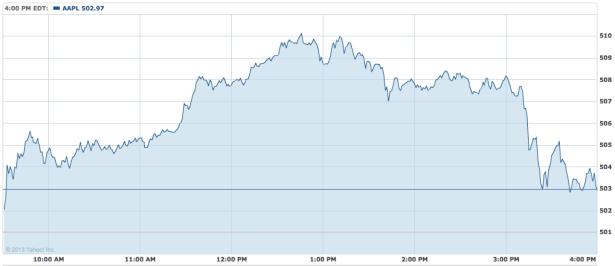 Follow Meghan on Twitter @MFoley_WSCS