Apple Recap: Margins, a Price War, and Samsung's Competition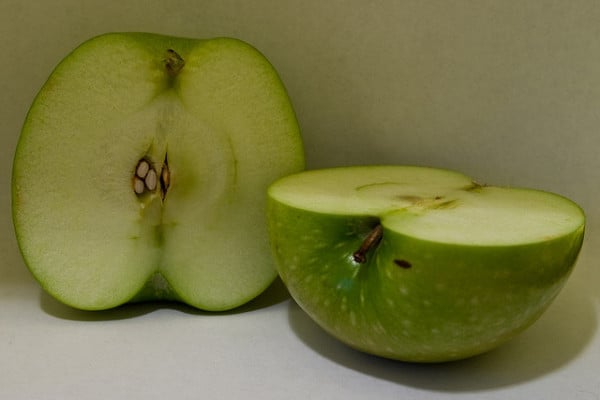 On Wednesday, shares of Apple (NASDAQ:AAPL) took a hard hit. Cirrus Logic (NASDAQ:CRUS), which is widely believed to make analog and audio chips for the iPhone and iPad, announced a weaker-than-expected forecast. Investors took that to mean Apple was expecting much lower shipments of its two iconic devices in the coming months, ostensibly stemming from slacking consumer demand. Shares dipped below the psychologically important level of $400 per share and hit a new 52-week low.
With lower-than-expected iPhone sales announced by the wireless carrier Verizon (NYSE:VZ) on Thursday — 55.6 percent of all activated phones were Apple devices as compared to 63.3 percent in the previous quarter — investors continued the sell off. The stock hit new 52-week low of 389.74, and shares closed down $10.75, or 2.67 percent, at $392.05. Here's a cheat sheet to today's top Apple stories:
Apple's Sales are Nothing Special, But Look at Those Profit Margins!
As Microsoft (NASDAQ:MSFT) struggles with shrinking sales of Windows PCs, Apple is holding onto a large share of the industry's profits, despite selling only a small fraction of the world's PCs, according to data published by Asymco. In fact, Apple sells just 5 percent of the world's PCs, but makes 45 percent of the industry's profits. With low sales, Apple is being propped up by high margins, which most PC vendors just don't have.
"The real problem for the PC vendors is not that they have such low margins — they've had low margins for decades. It's that the volumes which "made up for" low margins are disappearing," said analyst Horace Dediu… (Read more.)
Analyst: Samsung Has Apple's Number
"We pose the question at a high level," reads a note from BMO Capital analyst Keith Bachman, seen by Barron's. "How many times in the history of any consumer goods industry has any one company dominated a market segment profit pool?"
The answer to the question, as supplied by Bachman: "We cannot think of any. Competitive innovation usually levels the distribution of profits longer-term, in our judgment."… (Read more.)
iPhone 5 and Galaxy S 4: A War of Prices?
It's always hard to know what exactly you're paying for whenever you buy anything, and purchasing a cellphone from a mobile carrier is no exception. But a quick price breakdown for the latest Samsung (SSNLF.PK) and Apple devices might clear up the confusion.
Industry-wide, $200 is a pretty common price to sell high-end devices up front — either that or free for lower-end phones. The new Samsung Galaxy S 4 doesn't look like it will be breaking that trend, as its average price at the biggest carriers is set right around $200… (Read more.)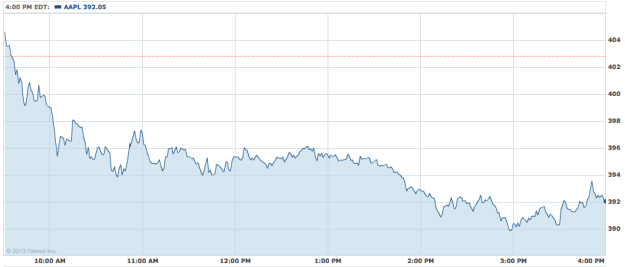 Don't Miss: Twitter Shares the Love With Apple in New Music App.