Apple Recap: Market Cap, Buffett's Advice, and Problems in China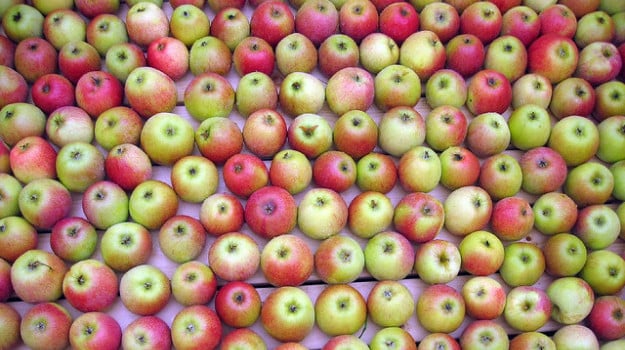 Apple (NASDAQ:AAPL) release its earnings report for its fiscal second quarter this Tuesday and analyst consensus is that the company will post a year-over-year net profit decline for the first time in a decade. Apple shares peaked at $705.07 last September but have since lost 44 percent of its value and carved out deep losses on the stock chart this week. In total, the week's loss amounted to 8.78 percent. As it has in the past two days, shares hit a new 52-week low Friday, dropping down to $385.10, and ended the day in the red. The stock closed down $1.52, or 0.39 percent, at $390.53. Here's a cheat sheet to today's top Apple stories:
Apple Has Lost More Money Than These Countries Make
What good is an enormous number without any context?
Since September 19, 2012, Apple has lost $290 billion in market cap. Between then and April 18, 2013, the stock is down just over 44 percent, from $705.07 to $392.05 per share. During that time, the company ceded the title of world's largest publicly-traded company back to Exxon Mobil (NYSE:XOM) — a market cap of $390.6 billion for Exxon versus $369.0 billion for Apple, as of April 19.
Apple's loss was greater than the current market cap of every Dow Jones Industrial component except Exxon… (Read more.)
Apple: Time To Take Buffett's Advice?
As Warren Buffet said during his live "Ask Warren" appearance on CNBC's SquawkBox Friday morning, Apple can do four things with the $137 billion locked away in its cash stockpile: buy back stock, boost its dividend, make acquisitions, or sit on it. He made this observation to the late Apple Chief Executive Officer Steve Jobs when he called to ask Buffett for advice.
"It was an interesting conversation because I hadn't talked to him in a long time," recounted Buffett. "He said, 'We've got all this cash. What should we do with it?' So we went over the alternatives. It was kind of interesting."…(Read more.)
Will Apple Do What Google Wouldn't in China?
China has become an increasingly important market for Apple's worldwide growth ambitions but has also been a source of some of the Cupertino-based company's biggest obstacles. According to the Wall Street Journal, 13 percent of Apple's total sales come from the Greater China market, which includes Taiwan and Hong Kong. Apple's total sales in the region reached $6.83 billion for the quarter ending December 29 and CEO Tim Cook anticipates that China will eventually become Apple's largest market. However, before Apple can fulfill its Chinese ambitions, it must learn to navigate around the latest obstacle from the Chinese government, as well as avoid future difficulties in this unique consumer market.
This week, a report in the Wednesday edition of the People's Daily newspaper named Apple as the target of a government investigation into websites and app stores that provide access to pornographic content reports the Wall Street Journal… (Read more.)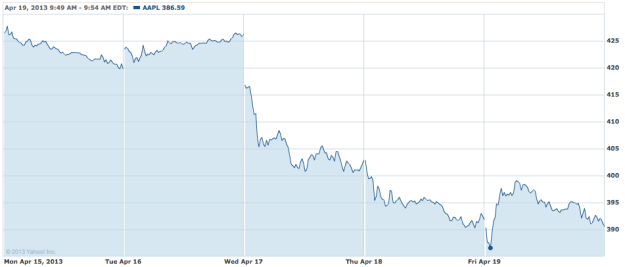 Don't Miss: Wozniak: Can We Stop Hating Apple Already?