Apple Recap: Motorola Strikes Back and Greenpeace's Praise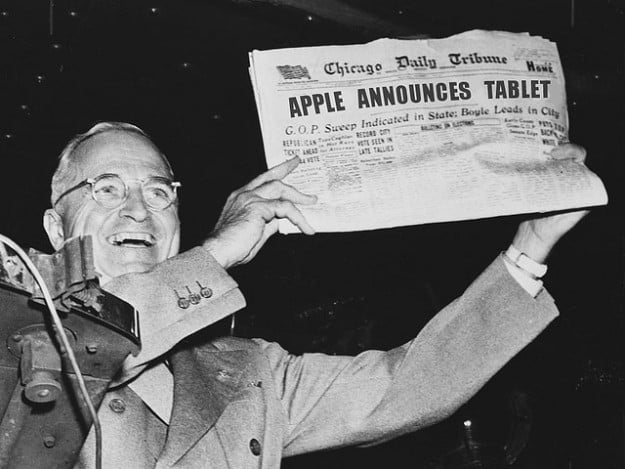 While Apple (NASDAQ:APPL) Chief Executive Officer Tim Cook declined to state exactly what "incredible ideas" the company has in its pipeline during his Tuesday appearance at the technology conference D: All Things Digital and The Wall Street Journal said he failed to "D-light" influential techies, investors have remained confident this week. The stock closed above $450 per share for the first time in several weeks, making Thursday the second consecutive day of gains. Shares ended the day up $6.63, or 1.49 percent, at $451.58. Here's a cheat sheet to today's top Apple stories:
Will Google Leverage Motorola Technology Against Apple?
Google (NASDAQ:GOOG) looks to be pulling out the big guns that it bought last year, and its target is the market share that Apple has been clinging onto and defending for the last six years. Since the launch of the first iPhone, Apple has been dominating the U.S. smartphone market, as well as many other countries' smartphone markets. It didn't hurt that the iPhone was essentially the first smartphone on the scene and didn't have a lot of initial competition. As time went on, Google launched Android, which gained mass appeal and appeared in all ranges of devices. This allowed Android to soar to the top of the charts for most popular smartphone operating systems. However, Google and many others still haven't managed to take away Apple's lead in the U.S. in terms of market share by manufacturer… (Read more.)
Apple vs. LinkedIn: Which Is the Superior Long-Term Investment?
Would investors be better off today if they had bought LinkedIn (NYSE:LNKD) shares instead of Apple two years ago? John Shinal at MarketWatch believes that the majority of investors would have benefited from investing some of their initial Apple profits into LinkedIn stock. However, he also notes that "timing isn't just one important factor in investing success — it's the only thing that matters." In this sense, some savvy investors could have made a lot more money on Apple stocks if they bought and sold their shares at the right time… (Read more.)
Greenpeace Loves Apple's New Green Hire
Apple's recent hiring of a former head of the U.S. Environmental Protection Agency has won it praise from Greenpeace. Greenpeace is one of the best known non-governmental environmental protection organizations, and a former outspoken critic of the Cupertino-based company's environmental practices. At the All Things D conference earlier this week, CEO Tim Cook revealed that Lisa Jackson, the former Administrator of the EPA, had been hired as Apple's vice president for environmental initiatives. Greenpeace, which has previously criticized Apple over its use of coal-based power sources for its data centers, was pleased at the news of Jackson's hiring… (Read more.)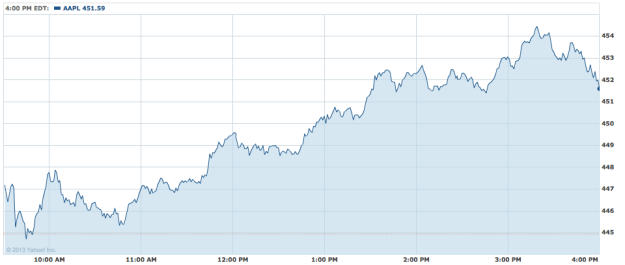 Follow Meghan on Twitter @MFoley_WSCS
Don't Miss: Analyst: Apple Has Found Supplier Wisdom!