Apple Recap: Pentagon Approval, iOS 7, and Supplier Sales Bump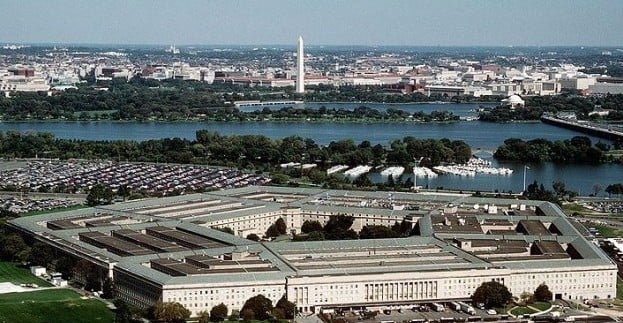 After taking a scary dip in early April, Apple's (NASDAQ:AAPL) stock stabilized somewhat in the last week, staying above the level of $450 per share for the entire five-day period. Despite experiencing some minor rises and falls, the stock has advanced nearly 16 percent since closing at a 52-week low of $385.10 on April 19. Shares continued trading within their current range Monday, closing up $1.77, or 0.39 percent, at $454.74. Here's a cheat sheet to today's top Apple stories:
Finally, Apple Gets Pentagon Approval
After being beaten in the race to get Pentagon approval by rivals BlackBerry (NASDAQ:BBRY) and Samsung (SSNLF.PK); Apple has finally received its Department of Defense security approval. The recent approval covers all of Apple's iOS 6-powered devices. Earlier this month, BlackBerry won security approval for its BlackBerry 10 operating system, and Samsung won approval of its Android Knox-based mobile devices. Although Samsung's standard devices do not meet the military's security specifications, the South Korea-based smartphone maker was allowed to beef up its security with Knox Security software… (Read more.)
Could This Be the Future of Apple's iOS?
Could this be the iOS 7 reboot that Apple (NASDAQ:AAPL) users have been waiting for? Simply Zesty, a full service digital agency based in the UK, has created an amazing concept video that outlines the expected design changes that users are anticipating for Apple's new mobile operating system. Simply Zesty describes its video as "our concept designs for iOS 7, gathered from the rumours, speculation and features we think Apple should include on the new OS."
Apple will officially unveil the new iOS 7 at the Worldwide Developers Conference, scheduled for June 10-14. Apple's iOS has not had a major makeover since the iPhone's debut in 2007, and this could be a make-or-break scenario for the next generation of Apple's mobile operating system… (Read more.)
Major Apple Supplier Gets April Sales Bump
After posting a first quarter drop in earnings revenue, Foxconn, also known as Hon Hai Precision Industry, has seen its latest figures rise. According to Patently Apple, Foxconn saw a 12 percent monthly increase in total sales for April due to an increased demand for consumer electronics products. Foxconn is one of Apple's (NASDAQ:AAPL) largest suppliers, with an estimated 40 percent of its total sales revenue derived from the Cupertino-based company… (Read more.)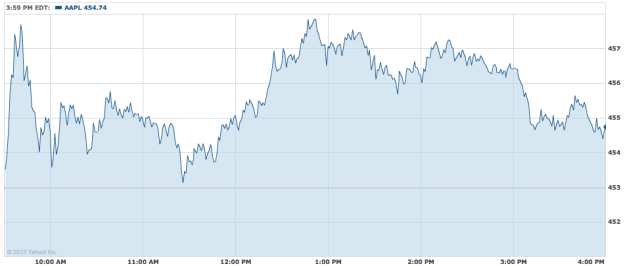 Don't Miss: Is Apple Ignoring a Growing Screen Size Trend?