Apple Recap: Price Cuts, Bond Jeopardy, and PRISM Response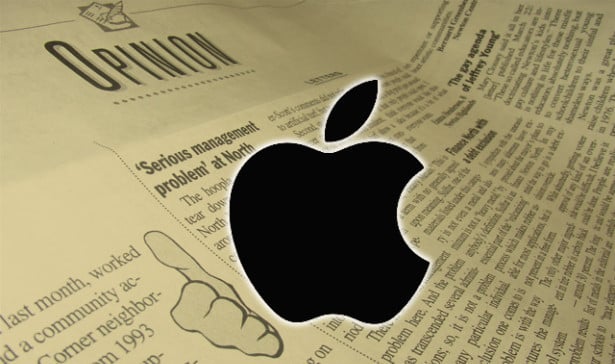 Continuing last week's downward trek, shares of Apple (NASDAQ:AAPL) continued to march back down the stock chart. Shares took a bruising after analysts at Jefferies lowered their price target on the iPhone maker's stock, dipping momentarily below the psychologically important level of $400 per share. While shares recovered slightly before the markets closed, the stock still ended Monday in the red, closing down $10.96, or 2.65 percent, at $402.54. Here's a cheat sheet to today's top Apple stories:
Apple Below $400: Did This Price Cut Do the Damage?
Apple shares may be seeing another moment of negativity, as Jefferies just dropped its price target to $405 and has a "hold" rating on the stock. However, things could turn around in the fall with the release of several highly anticipated products.
It's well known to investors that Apple has not had an amazing past nine months. Many thought the stock would go higher and higher when it peaked at just about $705 in the middle of September last year, but over the following months, Apple failed to prove that it's a flawless investment… (Read more.)
Will Long-Term Bonds Jeopardize Apple's Future?
It's no secret that investors who bought bonds issued by Apple in April have recently been feeling some pain. Apple's bonds have lost more than 8 percent of their value according to MarketAxess data cited by the Wall Street Journal. Because the bonds were offered when interest rates were near historic lows, they have been especially sensitive to interest rate swings. However, it appears the Cupertino-based company may soon be sharing its investors' bond market pain. Apple's most recent 10-Q filing reveals the breakdown of its substantial $145 billion money pile. Apple has about $12 billion in cash, $27 billion in short-term marketable securities, and $106 billion in long-term marketable securities… (Read more.)
What Privacy? Apple's Sketchy PRISM Response
Ever since the Washington Post broke the story of a secret communication surveillance program known as PRISM, consumers have been desperately seeking privacy assurances from various Internet companies. However, Apple's recently posted "Commitment to Customer Privacy" statement is a vaguely worded and evasive document that will do little to assuage users' concerns.
Apple states on its website, "Like several other companies, we have asked the U.S. government for permission to report how many requests we receive related to national security and how we handle them. We have been authorized to share some of that data, and we are providing it here in the interest of transparency." So far, so good – but this straightforward preamble is followed by several strangely nontransparent and uninformative paragraphs… (Read more.)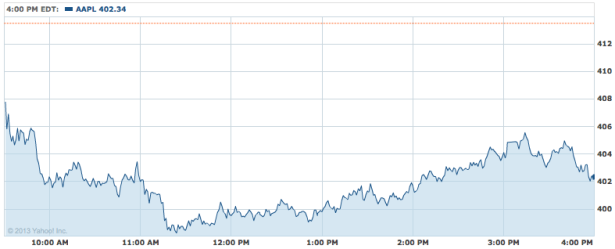 Don't Miss: Will Long-Term Bonds Jeopardize Apple's Future?
Follow Meghan on Twitter @MFoley_WSCS