Apple Recap: Rivalries, E-Book Drama, and Wrong Goals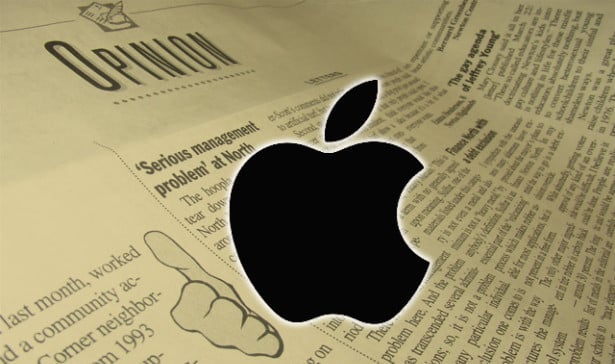 Even though Samsung (SSNLF.PK), a tough Apple (NASDAQ:AAPL) competitor, has been hit with a wave of analyst downgrades throughout June, shares of the iPhone maker have not made up any lost territory. So far this month, the stock has lost 0.34 percent of its value. Negative movement on the stock chart has generally been the path that shares have followed since hitting an all-time high last September. In keeping with that trend, shares closed down $0.23, or 0.05 percent, at $431.77. Here's a cheat sheet to today's top Apple stories:
Is Samsung Not the Apple Rival It's Billed As?
Sales estimates for Samsung's Galaxy S4 were slashed by as much as 30 percent last week, spawning investor concerns over the company's mobile devices division. Analysts now admit to making extremely optimistic forecasts for sales of the S4, citing industry data pointing to a fast-saturated smartphone market that they previously ignored.
The first company to cut its outlook for S4 sales, on June 5, was South Korea's Woori Investment & Securities. They were far from the last… (Read more.)
E-Book Drama: Did Amazon Muddle Evidence Against Apple?
An antitrust case over the pricing and contracts of e-books is underway in a Manhattan courtroom. Involved are two of the biggest Internet companies: Apple and Amazon (NASDAQ:AMZN).The controversy started around the time when Apple introduced its iPad and opened an e-bookstore. Shortly thereafter, according to The New York Times, Amazon changed the way it sold digital titles to a model called "agency pricing": one that allows publishers, not the retailer (in this case, Amazon) to set the price of the books… (Read more.)
The case the U.S. Department of Justice is trying to make states that publishers were unhappy with Amazon's uniform price of $9.99 for e-books, because they wanted to raise the price on new releases and bestsellers. The Justice Department believes Apple conspired with five big publishing companies by opening up an e-bookstore to force Amazon to switch to agency pricing, thus allowing publishing companies to price bestsellers at, say, $20 instead of the typical $9.99.
Are Google, Apple, and Samsung Focused on the Wrong Goals?
With all the smartphone competition between Google's (NASDAQ:GOOG) Android, Apple's iPhone, and Samsung's Galaxy, there has been a lot of innovation to impress consumers across the globe. However, long-time venture capitalist and Elevation Partners founder Roger McNamee was interviewed on Bloomberg Television discussing how he is unimpressed with what smartphone companies have done of late.
He likened the three tech giants to "keystone cops," running around chasing the wrong objectives and missing the most important element — service to their existing customers. Although Barron's reports that the primary target of McNamee's ire was Apple, both Google and Samsung received criticism as well… (Read more.)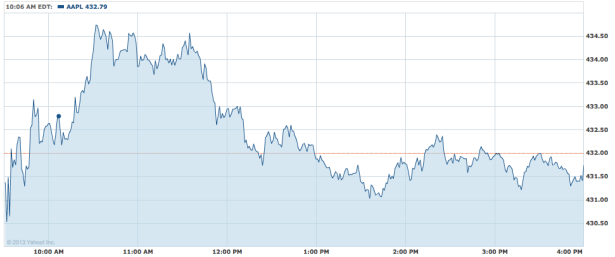 Follow Meghan on Twitter @MFoley_WSCS
Don't Miss: Can Little-Known Huawei Challenge Apple & Friends?