Apple Recap: Sales Ban, Samsung, and Cook's Secrets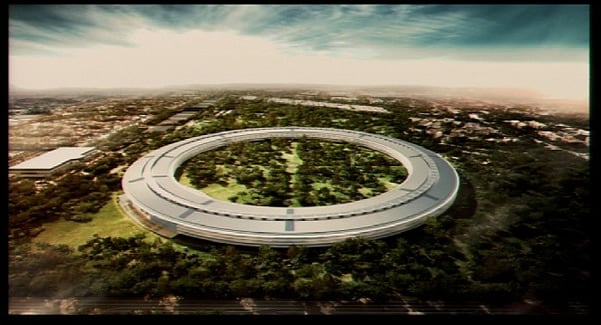 When asked whether Apple (NASDAQ:AAPL) was in trouble or if it had lost its cool in an interview Tuesday evening at the technology conference D: All Things Digital, Chief Executive Officer Tim Cook said "Absolutely not." He followed that affirmative stance by explaining that the company was capable of — and working on — technology and devices that would change the industry as significantly as the iPhone and iTunes have. "We've always suited up and fought," he added. With such confidence flowing out of the mouth of Cook, investors bid Apple into the green Wednesday. Shares closed up $3.51, or 0.80 percent, at $444.95.
Is Apple on the Verge of Securing a Samsung Sales Ban?
Does a recent decision by the U.S. Court of Appeals for the Federal Circuit bode well for Apple's push to win a permanent injunction against Samsung's (SSNLF.PK) infringing products? Although the case is not even remotely related to smartphone technologies, the U.S. Court of Appeals' ruling on the Douglas Dynamics, LLC v. Buyers Products Company snowplow case may have a significant spillover effect on Apple's motion seeking a permanent injunction against a group of Samsung devices.
Last December, a jury found that 26 Samsung products infringed on Apple's patents and awarded the Cupertino-based company $1.05 billion in damages. However, U.S. District Judge Lucy Koh refused Apple's motion for a permanent ban on 26 Samsung products, based on her rigorous interpretation of the "causal nexus" requirement… (Read more.)
Will Apple Come Crawling Back to Samsung?
The thin glass market in Korea is booming thanks to demand for products from Apple and Samsung that feature LCD displays. However, industry insiders believe that the growing demand for this essential thin display material has also forced Apple to increase its reliance on supplier and rival Samsung.Korea-based IT news website ETNews reports that the Korean thin glass industry is expected to hit $464 million this year, which is a 34 percent year-over-year growth. lthough Apple has long relied on Samsung to supply various components for its iPhone and iPad products, the Cupertino-based company has recently been trying to reduce its dependence on its rival for displays and other parts. But now, the growing demand for thin glass has temporarily pushed Apple into a closer alliance with its smartphone rival… (Read more.)
Cook Stays Secretive on Apple TV and iWatch
Will Apple soon be stepping into the wearable tech market? Pundits and Apple watchers who were hoping to get some answers to this question at the All Things D conference in Palos Verdes, California, this week were sorely disappointed. Apple CEO Tim Cook kept his cards close to his chest when it came to discussing Apple's future plans for this lucrative market… (Read more.)
Follow Meghan on Twitter @MFoley_WSCS
Don't Miss: Is Apple on the Verge of Securing a Samsung Sales Ban?