Apple Recap: Speculations, iTV, and Alan Kay's Criticism
In the absence of major catalysts, and fueled by an impatient investing public and customer base, the rumor mill has ceaselessly churned out headlines about the future of Apple (NASDAQ:AAPL). Every branch of the company's future has been predicted by one analyst or another: whatever Apple's next step is, someone's probably called it already. Yet, despite concerns that Apple has lost its innovative touch and that no category-defining product lie in its pipeline, the company's stock ended the day up $2.06, or 0.48 percent, at $431.85. Here's a cheat sheet to today's top Apple stories:
Should Apple Shoot For The Moon?
With every reasonable idea thoroughly vetted by the public, curious observers are reaching further and further for possible tips about what Apple's next release will be. While investors won't know what the product will be until the launch — at least not without forcing someone to violate an NDA — they can take a look at who could be working on that technology for Apple.
The next best thing to knowing what somebody is up to right now, is knowing what they did in the past. Looking at past performance for top executives is nothing new for many investors. Often times, the right leadership is the deciding factor in a company's success or failure. This conversation has surrounded Apple ever since Tim Cook took over. There's also been a lot of conversation about Jony Ive, the man behind much of Apple's iconic design characteristics, and how his presence at the company will affect its upcoming products, and the success of those products… (Read more.)
Analyst: Apple's iTV Will Be Different Than You Think
"During our China-Taiwan Tech Tour, our research indicates that a full blown Apple 'iTV' will launch in 2013, opening up a new market opportunity for the Company," stated Topeka Capital analyst Brian White succinctly in a research note sent to Wall St. Cheat Sheet on Wednesday. His main argument hinges on the assertion that the new device will be "different than you think."
The primary reason for what he termed the "misguided speculation" that has surrounded the timing of the device's release is due to the fact that Apple has created entirely new user interface aesthetics, he wrote, noting that these changes are a major innovation capable of revolutionizing the television watching experience… (Read more.)
Alan Kay: Apple's Not Cutting It
Former Apple contributor and tech visionary Alan Kay sat down for an interview with computer historian David Greelish, and his words painted an unsavory picture of Apple.
Kay may be an idealist when it comes to envisioning what a computer can and should be, and he doesn't seem to think Apple has lived up to his standards. He has dreamed of "symmetric authoring and consuming," where everyone could be involved, engaged, and mentally stimulated, and the Dynabook — Kay's own ideal — was central in that vision. But, he said that Apple hasn't achieved the equivalent of the Dynabook with its devices or its services… (Read more.)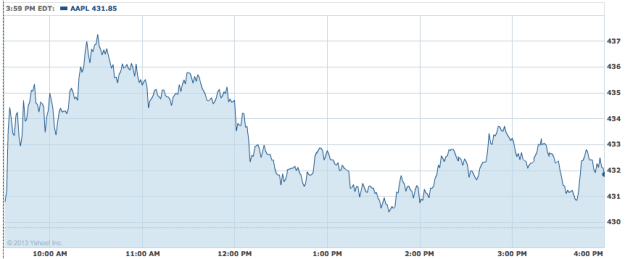 Don't Miss: Are Apple's Headphones a Rip-off?