Apple Recap: Stewart's Quip and Kass's New Opinion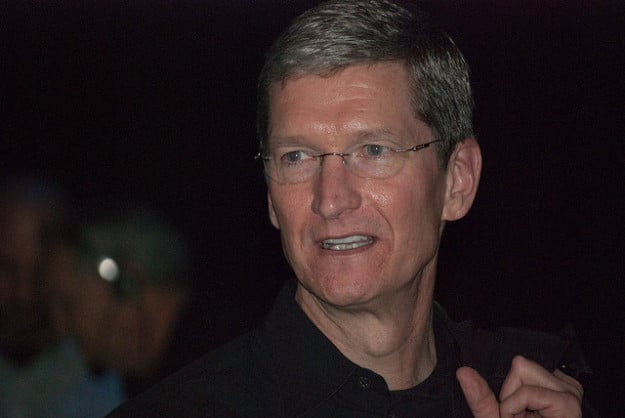 With Chief Executive Officer Tim Cook's defense of Apple's (NASDAQ:APPL) tax strategies before the Senate's Permanent Subcommittee on Investigations, a thumbs down from a federal judge in the company's e-book trial, and notorious Apple bear Doug Kass changing his opinion on the iPhone maker, shares etched out a jagged path this week. The stock ended the five-day trading period up 2.74 percent, and closed in the green on Friday as well, rising $3.01, or 0.68 percent, to $445.15. Here's a cheat sheet to today's top Apple stories:
Jon Stewart Chews On Apple Tax Hearing
Comedy icon Jon Stewart focused his satirical wit on Apple this week as he poked fun at CEO Tim Cook's appearance at a Senate hearing that was ostensibly about the company's questionable offshore tax havens. Although Cook was supposedly going to get a tough grilling from senators that were outraged over Apple's tax schemes, Stewart was quick to point out that the hearing was anything but hostile.
However, first Stewart gave a quick nod to another Apple issue that is probably of greater concern to most Apple users. In a fit of mock-righteous anger, Stewart declared "Finally — some accountability for Apple Maps!"… (Read more.)
Why is Doug Kass Changing His Tune on Apple?
Renowned Apple bear Doug Kass has recently changed his tune on Apple stock. Kass is perhaps most famous for advocating a bearish approach to Apple right before the stock plunged from its $700-plus high in September 2012. However, Kass now believes that Apple is a "long purchase," as the investment reward has begun to outweigh the risk. Via The Street, Kass states that Apple's "consensus sales and earnings expectations have been reduced dramatically and have now grown more realistic." With a consensus that more accurately reflects the actual value of the stock, Kass now believes that this is a good time to invest in Apple. He thinks the stock could go as low as $400 or as high as $525 over the next six to 12 months… (Read more.)
E-Book Trial Judge Gives Apple a Thumbs Down
Apple got a glimpse of what may lie ahead in the e-book price-fixing trial that it is currently preparing for, when the federal judge who is overseeing the trial took the unusual step of sharing her opinion on the merits of the Department of Justice's case. The Department of Justice alleges that Apple conspired with publishers to price-fix e-books, and is backing these charges up with Apple's own email records… (Read more.)
Follow Meghan on Twitter @MFoley_WSCS
Don't Miss: Android Attack Is Hitting Apple and Friends.