Apple Recap: Stock Movement, the Gain Train, Microsoft's iTunes Lust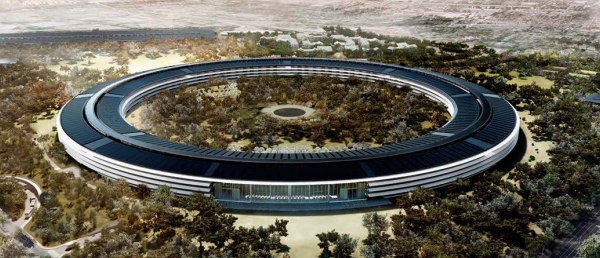 Apple (NASDAQ:AAPL) shares went on a roller coaster of a ride this week, producing the sort of dips that cause a feeling of weightlessness and an uncomfortable sensation in the stomach of those on board. Shares began the week trading just above 458.27, rose as high as $464.75 on Tuesday, and sunk as low as $450.48 on Friday. In total, the iPhone maker's stock advanced at a glacial pace, ending the week up $2.61, or 0.58 percent. But shares did end Friday in the red, closing down $4.18, or 0.92 percent, at $452.59. Here's a cheat sheet to today's top Apple stories:
Have Apple Shares Finally Found a Bottom?
Are Apple shares finally bottoming out? Many analysts have noted the recent upward trend in Apple stock, but fewer can agree on what this trend means for Apple in the long-term. Since plunging from its $700-plus peak of September 2012; Apple has had a reputation, deserved or not, as a rather volatile stock.
The recent climb to $463.84 this week appears to be the fifth minor rebound since the stock's peak in September. Apple shares got as high as $589.53 in November 2012, before dropping to $509.79 in December. In January Apple shares climbed to $549.03 before dropping to $439.88 later in the month. February saw Apple shares hit a high of $479.93 before falling steeply again to $441.40. Similarly, in March Apple shares bounced to $463.58 before dropping to $442.66 by the month's end… (Read more.)
Analyst: 'Fear' Factor Fueling Apple Gain Train
Is Apple's recent stock rally being fueled by investors' fear of missing the next big thing? Most analysts expected a temporary run on Apple shares due to the company's $17 billion bond sale and the associated dividend increase. On April 23, Apple announced a $55 billion increase to its capital return plan, as well as a 15 percent increase in its quarterly dividend. Since the announcement, Apple shares have risen 12 percent.
Although the initial boost can be attributed to the above actions, Goldman Sachs' Bill Shope thinks there may be an additional "fear" factor at work that is also helping drive the stock higher. Via Barron's, Shope explains his reasoning in a note to investors: "We're now seeing the beginnings of 'the fear trade' on Apple. With Apple's share price rebounding heftily since it reported earnings on April 23rd, our conversations with investors this week suggest that many are starting to worry they may be underexposed to a continued near-term rally in the name."… (Read more.)
Apple iTunes to Microsoft: Thanks, But No Thanks
Are you a Microsoft (NASDAQ:MSFT) user hoping to soon be able to install Apple's iTunes app on your Windows 8 operating system? Well, don't hold your breath. In what is most likely a strategic market consideration, Apple is holding off on creating a "Metro" user interface version for Windows 8 tablets.
Although Apple was happy to provide the iTunes app for the PC version of Windows 8, the Cupertino-based company would rather not help its rival in the profitable tablet market where iPads dominate. "You shouldn't expect an iTunes app on Windows 8 any time soon. ITunes is in high demand. The welcome mat has been laid out. It's not for lack of trying," stated Tami Reller, CFO of Microsoft's Windows division via CNNMoney… (Read more.)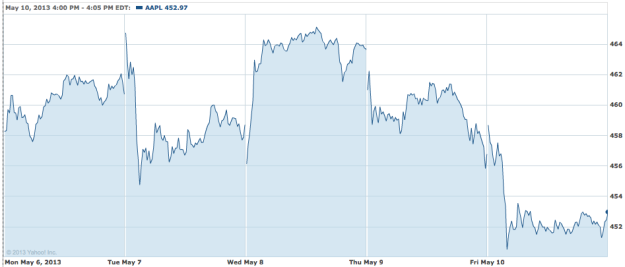 Don't Miss: Will Samsung's Future TV Bend and Twist Before Apple's?