Apple Recap: Tax Laws, E-book Fight, and Supply Stress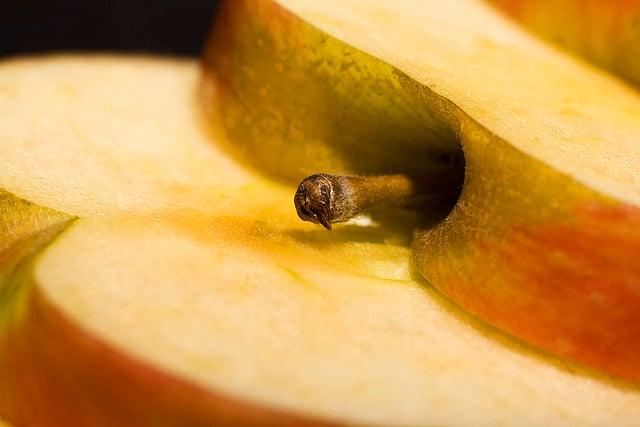 Apple (NASDAQ:AAPL) may be still smarting after Chief Executive Officer Tim Cook stood before the Senate Permanent Subcommittee on Investigations Tuesday and explained unapologetically the iPhone maker's tax policies, but the company's stock is not. Shares closed up slightly on Wednesday, rising $1.69, or 0.39 percent, at $441.35. Here's a cheat sheet to today's top Apple stories:
Here's Why Apple and Google Love Irish Tax Laws
Cook's appearance in front of the Senate Permanent Subcommittee on Investigations yesterday brought attention to the company's practice of establishing offshore subsidiaries in countries that have lower taxes than the U.S. However, Apple is not the only California-based technology company that avoids U.S. taxes by keeping profits overseas. Google (NASDAQ:GOOG) has also avoided paying U.S. income taxes with a practically identical tax-avoidance strategy.
The recent Senate hearing revealed that Apple has avoided income taxes on $74 billion in profit made between 2009 and 2012 by using multiple subsidiaries based in low-tax countries such as Ireland… (Read more.)
Apple's E-Book Fight Is Officially Solitary
Pearson PLC's (NYSE:PSO) book publishing arm, Penguin Group, has settled antitrust charges related to a deal made with Apple, agreeing to pay $75 million in damages to consumers over the way it priced electronic books.
When e-books were first taking off, publishers would set a wholesale price, then a slightly higher price for e-books. Retailers were free to offer discounts, which Amazon.com Inc. (NASDAQ:AMZN) took advantage of by offering hugely discounted prices on new releases to promote its Kindle e-book reader… (Read more.)
Is Apple's Chip Supply Stressed?
Does Apple have "moore" reason to worry? According to a note written on Tuesday morning, Jefferies & Co. analyst Peter Misek seems to think so. He cites Moore's Law and says he believes Apple, as well as other high-end smartphone makers, will start to feel the law's stresses as it begins to face some natural limits. The note comes as an increasing number of experts in the semiconductor business are ruminating about the end of Moore's Law and what it will mean for its disciples. Apple, one of the world's top suppliers of mobile computing devices, could be among those most affected… (Read more.)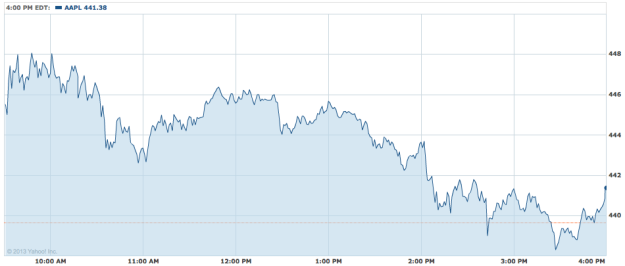 Follow Meghan on Twitter @MFoley_WSCS
Don't Miss: What Will These Grumpy Governments Do About Tax Evasion?