Apple Recap: Underappreciation, the Cash Pile, and Buffett's Concern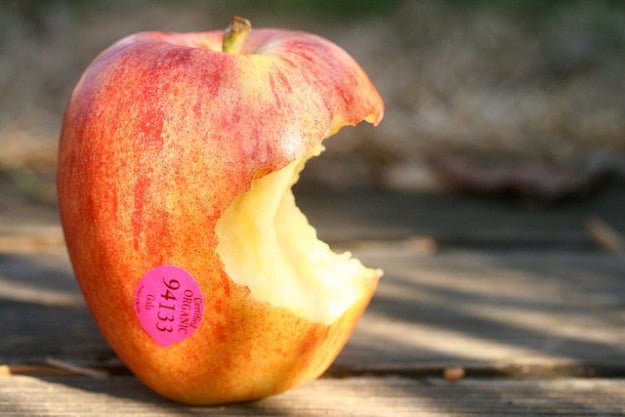 Monday saw Apple (NASDAQ:AAPL) topping several notable lists. Apple's stock might be losing cachet and altitude, but the company's operating performance was good enough to propel it to the number one spot on Barron's annual survey of the top 500 companies with stellar performances, a jump from 2012's number two ranking and 2011's number four ranking. Also, Fortune Magazine ranked the iPhone maker sixth on its annual list of the 500 largest companies in the United States, based on revenue. On the back of this news, investors bid the company into the green; the stock closed up $10.73, or 2.38 percent at $460.71. Here's a cheat sheet to today's top Apple stories:
Analyst: Investors Underappreciate Apple Stock
Apple stock traded up as much as 2.3 percent in on Monday afternoon. Shares have climbed more than 10 percent since the company reported second-quarter earnings two weeks ago, and have once again broken above the 50-day moving average.
While critics suggest that the price action is simply a respite (some analysts maintain price targets as low as $360 per share, or 20 percent below Friday's closing price), the consensus estimate is that the stock will see as much as 20 percent growth over the next year-long period. The reason, as Barclays analyst Ben Reitzes suggests in a note seen by StreetInsider, is that shares are currently underappreciated… (Read more.)
How Does Apple Invest its Massive Cash Hoard?
After heavy criticism in regards to its massive cash hoard, Apple recently announced it will more than double its capital return program. The tech giant is able to return value to shareholders through its impressive balance sheet, but most of the cash will remain overseas and invested in various securities.
Apple is a money-making machine. The company posted a net profit of $9.5 billion for its fiscal 2013 second quarter. Revenue increased 11 percent to $43.6 billion, compared to $39.2 billion a year earlier. This kind of success has allowed Apple to grow its cash pile to historic levels… (Read more.)
Here's Why Buffett Won't Buy Apple Bonds
Repatriation taxes being what they are, Apple decided to capitalize on record-low interest rates and tap the debt markets in order to finance a record-setting stock repurchase program. On April 30, the company announced a $17 billion debt offering in conjunction with its capital return program to shareholders, spanning 3, 5, 10, and 30-year maturities. These rates may look somewhat attractive in the current market, but investors used to an average yield of 5.87 percent over the past decade seem to think otherwise. At 3.85 percent, Apple's 30-year debt is the only offering to outgun its dividend yield. Because of this environment — one where the average payout rate on dollar-denominated debt has fallen to 3.35 percent — investors like Warren Buffett are staying away from corporate debt… (Read more.)