Apple Recap: WWDC Hangover and a New Ad Campaign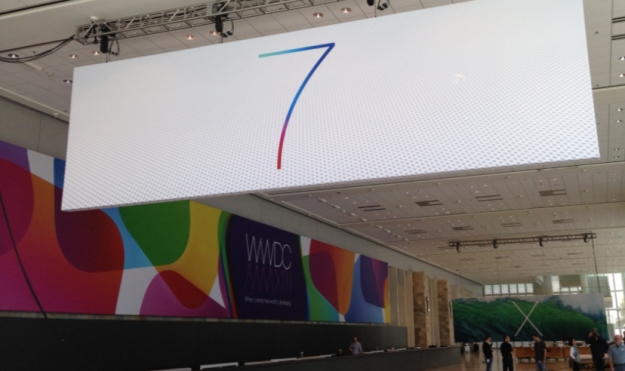 Investors are still regurgitating the news from Apple's (NASDAQ:AAPL) 24th annual Worldwide Developer Conference keynote on Monday. While the presentation was meant to help the iPhone maker recapture its authority as a tastemaker, as evidenced by Apple Senior Vice President of Marketing Phillip Schiller's quip about innovation, the market seems less than convinced. Shares closed down $1.29, or 0.29 percent, at $437.60. Here's a cheat sheet to today's top Apple stories:
Can iOS 7 End Apple Picking?
Apple has responded to a rise in smartphone theft by introducing an "activation lock" feature in its new iOS 7 that will come out this fall.
Both consumers and authorities have been pressuring companies to make it more difficult to steal the expensive devices so many people carry with them everywhere. New York State Attorney General Eric Schneiderman and San Francisco District Attorney George Gascon will be meeting with representatives from Apple, Google (NASDAQ:GOOG), Samsung, and Microsoft (NASDAQ:MSFT) to discuss what they believe is a growing problem that cell phone companies are purposefully ignoring… (Read more.)
Don't Worry Pandora, Apple Wasn't Challenging You!
It is official — iTunes Radio is part of Apple's "comprehensive, end-to-end redesign" of its mobile operating system. On Monday, in the final ten minutes of the keynote at iPhone maker's annual Worldwide Developer Conference, Apple confirmed that it will launch a streaming radio service on iTunes as part of its next upgrade of both iOS and OS X.
This announcement left Pandora (NYSE:P) investors with just one question: will iTunes Radio hurt the only publicly traded streaming Internet radio service. Industry experts have long warned that the rumored Apple service would prompt many iPhone, iPad, and Mac users to switch allegiance, and Pandora's shares have shown the ill effects of such speculation for months. Still, the stock, which has dropped 11 percent since the end of May as iRadio rumors increased, was up slightly Monday afternoon… (Read more.)
Can the New Apple Ad Campaign Save Its Core?
Now that Apple finds itself in on the defense in the tech industry, a position it is not overly familiar with, it is targeting its advertising efforts to help the company make a rebound and stem losses. The tech giant is teaming up with its agency unit, TBWA\Chiat\Day, to help it create a new campaign that will help it resurrect enthusiasm for Apple's product line and reemphasize the reliability of its ecosystem of products, apps, and content.
The new ads will premiere in the coming months and will likely feature a collaboration of the Mac, iPhone, and iPad units after chief executive officer Tim Cook reorganized the company last year in an attempt to showcase the way Apple's products work together and simplify users' lives… (Read more.)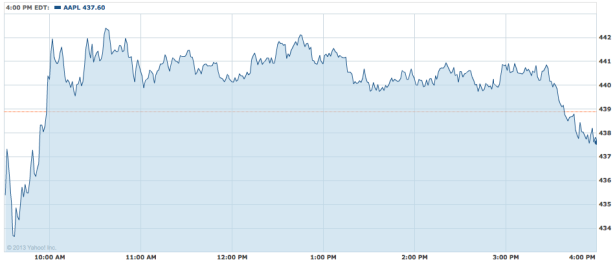 Follow Meghan on Twitter @MFoley_WSCS
Don't Miss: Can the New Apple Ad Campaign Save Its Core?