Apple Reveals Sapphire iPhone Plans in New Patent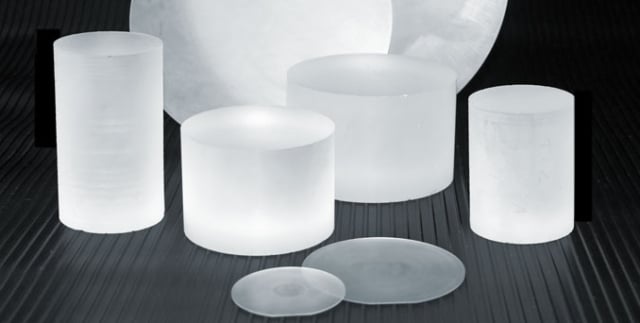 Rumors of an Apple (NASDAQ:AAPL) iPhone with a sapphire display have been circulating ever since sapphire manufacturer GT Advanced Technologies (NASDAQ:GTAT) revealed that it had entered into a partnership with the California-based company. According to GT Advanced Technologies' third-quarter report from last year, Apple paid $578 million "in advance for the purchase of sapphire goods." GT Advanced Technologies also revealed that it entered into a lease agreement with an Apple affiliate for its sapphire plant in Mesa, Arizona.
Now, more evidence for a sapphire display iPhone has been found in a recent Apple patent application uncovered by Apple Insider. In a patent application titled, "Oleophobic Coating On Sapphire," Apple described a new method for applying an oleophobic (or, oil-repelling) coating onto sapphire.
As noted by Apple in the patent background information, "oils and other deposits may affect [the] appearance and performance" of touch-sensitive input surfaces, "particularly where information is also displayed." Touch-enabled display manufacturers use various surface treatments to address this problem. However, as noted by Apple, "not all surface treatments are compatible with all substrate materials."
While sapphire has the advantage of being substantially harder than silica-based glass and other materials, the "oleophobic coatings and other polymer-based surface treatments are subject to different chemical bonding processes on alumina and silica-based substrates, and these different bonding properties may affect performance." For example, Apple cited abrasion tests that showed "some coatings and surface treatments exhibit wear at a lower number of abrasive cycles when applied to sapphire glass and other alumina-based base layers (e.g., less than 300 cycles) as compared to silica glass where the coatings may not exhibit wear until a higher number of abrasive cycles (e.g., 300 cycles or more)." In other words, oleophobic coatings that work on the Corning (NYSE:GLW) Gorilla Glass currently used for Apple's mobile devices may not necessarily work on sapphire.
Apple's recent patent application addresses this problem by outlining an oleophobic coating application method for sapphire that uses transition layers to improve the bond between the sapphire and the oleophobic coating. The transition layer is created by "by sputtering a mixture of alumina and silica (or silica glass) onto [the] base layer." Apple also noted that, "[O]ther deposition and surface treatment processes may also be used, including, but not limited to, electron beam and physical vapor deposition, electron beam evaporation, ion implantation, and particle vapor deposition."
The oleophobic coating technology described in Apple's patent suggests that the California-based company is planning on using sapphire displays for its next-generation iOS devices. It should also be noted that the recent patent application isn't the only evidence that suggests that Apple will be making a sapphire iPhone.
Additional evidence for a sapphire iPhone was also found in import/export documents uncovered by 9to5Mac's Mark Gurman and analyst Matt Margolis last month. The documents show that the plant in Mesa, Arizona ordered Intego Sirius Sapphire Display Inspection Tool components. As noted by 9to5Mac, these "inspection tool components" are specifically designed to inspect "display-grade components." Although it is unknown when Apple is planning on implementing sapphire displays for its devices, the company is widely expected to refresh its iPhone product line in the summer or fall of 2014.
Follow Nathanael on Twitter (@ArnoldEtan_WSCS)
More From Wall St. Cheat Sheet: