Apple Seeds OS X 10.9.4 — Is Public Release of 10.9.3 Near?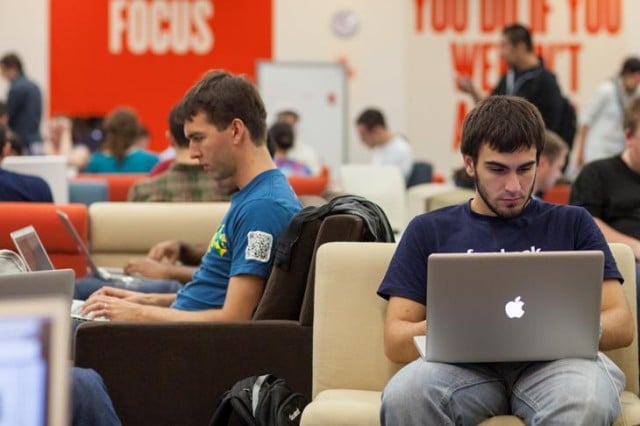 While Apple (NASDAQ:AAPL) is rumored to be in the midst of giving its next version of Mac OS X a complete design overhaul, the company is also gearing up to release what will likely be its last update for the current Mavericks version. According to MacNN, Apple has already started seeding employees with an "alpha" build of OS Mavericks 10.9.4. Codenamed "Epic," the 10.9.4 build will be provided to developers and Appleseed testers after it reaches "beta" status. As noted by MacNN, this will likely occur in approximately two weeks, based on previous software update timelines.
The internal seeding of the preliminary 10.9.4 build also suggests that the still unreleased OS X 10.9.3 has been completed and will soon be publicly released. According to OS X Mavericks 10.9.3 update release notes obtained by 9to5Mac last week, the latest Mavericks update will feature several "stability, compatibility, and security" updates, including "improved 4K display support on Mac Pro (Late 2013) and MacBook Pro with 15-inch Retina display (Late 2013)," "the ability to sync contacts and calendars between a Mac and iOS Device using a USB connection," and improved "reliability of VPN connections using IPsec." The OS X Mavericks 10.9.3 update will also include Safari 7.0.3, the updated Web browser that was first released last month.
As noted by MacNN, the "improved 4k display support" will allow content that is displayed on 4K monitors to appear as sharp as it looks on the MacBook Pro's native Retina display screen. Without the "pixel-doubling" feature, users that attached an external 4K monitor to their Macs running OS X 10.9.2 would only see content displayed on a larger scale with display elements spread out.
Besides providing "pixel-doubled" display resolution for Macs, the OS X Mavericks 10.9.3 update will also boost the Retina MacBook Pro's connected 4K display refresh rate to 60Hz. According to MacNN, the "ability to sync contacts and calendars between a Mac and iOS Device using a USB connection" was replaced with iCloud synching in a previous release. However, the feature was restored after users complained about the inability to synch sensitive information locally.
According to insider sources cited by 9to5Mac, Apple's upcoming Worldwide Developers Conference will focus on a new version of the Mac OS X 10.10 operating system instead iOS 8. The sources noted that the Mac operating system is undergoing an "end-to-end redesign" that will align its appearance with the minimalist aesthetics of iOS 7.
Although it is not known what the official name of Apple's new version of Mac OS X will be, the California-based company has already trademarked operating systems named after "Yosemite, Redwood, Mammoth, California, Big Sur, and Pacific" according to 9to5Mac.
More from Wall St. Cheat Sheet:
Follow Nathanael on Twitter (@ArnoldEtan_WSCS)