Apple Shows Investors the Money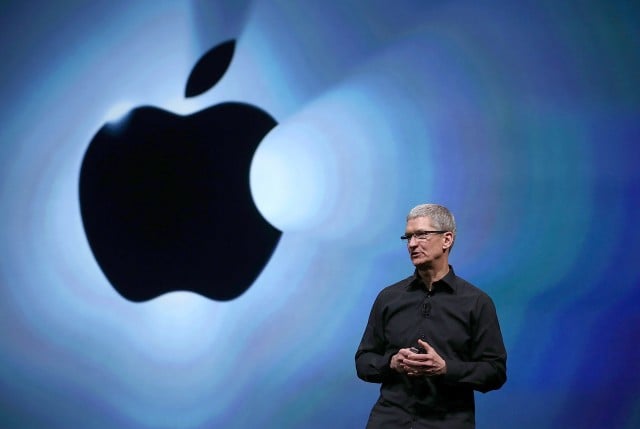 Apple's (NASDAQ:AAPL) impressive cash pile has been a topic of debate for years. Some shareholders argued that the tech giant was hoarding greenbacks with a depression-era mentality, while others believed Apple should not be pressured to use the cash for financial engineering. Either way, Apple recently decided to expand its record-breaking capital return program.
After Wednesday's closing bell, the world's most valuable company announced it would return over $130 billion to shareholders by the end of 2015, up from its previous $100 billion plan. Apple raised its share repurchase program to $90 billion from $60 billion, and hiked its dividend by 8 percent to $3.29 per share. Apple also plans to increase its dividend on an annual basis. With annual payments of $11 billion, Apple is one of the largest dividend payers in the world.
"We think very deliberately about how much and in which way to return cash to our shareholders. We decided to continue to allocate the vast majority of the incremental capital return to share repurchases because we believe our current stock price does not reflect the full value of the company," explained Tim Cook, chief executive officer, on the quarterly conference call. "The size of the share back increases the signal of the Board and the management team's strong confidence in the future of Apple. We also understand the importance of the dividend to many of our investors and we are increasing it for the second time in less than two years."
In addition to the capital return program expansion, Apple announced a 7-for-1 stock split. Each shareholder of record at the close of business on June 2, 2014 will receive six additional shares for every share held on the record date, and trading will begin on a split-adjusted basis on June 9, 2014. While stock splits don't change the fundamental value of a company, it does make it easier for small investors to purchase shares. Apple's stock split also makes it a candidate for the Dow Jones Industrial Average, which is a price-weighted index.
Critics of these recent financial engineering moves will rightly highlight that Apple still needs to release new products at some point, but Apple also reported a very impressive quarter. Revenue for the three months ended March 29, 2014 came in at $45.6 billion, up from $43.6 billion a year earlier and topping estimates calling for $43.5 billion. In terms of revenue, it was Apple's strongest non-holiday quarter in company history. Total revenue was more than $103 billion for the first six months of Apple's fiscal year. Apple also has almost 800 million iTunes accounts, most of which include credit cards that will add to revenue totals in the coming years.
Apple earned $11.62 per share, compared to estimates for only $10.18 per share. Furthermore, iPhone sales, which account for the majority of Apple's revenue, totaled 43.7 million units. Wall Street only expected Apple to sell about 38.5 million units. Gross margin also improved to 39.3 percent from 37.5 percent a year earlier. Apple missed Wall Street's iPad estimates for the quarter, but Cook noted this was mostly due to inventory changes. He also pointed out that Apple has sold over 210 million iPads in the past four years.
Investors were impressed with the results. Shares of Apple surged more than 8 percent, the biggest single-day gain in two years and easily sent shares above their 50-day moving average.
Even Carl Icahn, who has been very vocal about Apple doing more with its cash, was pleased with the results. He tweeted: "Agree completely with $AAPL's increased buyback and extremely please with the results. Believe we'll also be happy when we see new products." Another tweet stated: "We continue to believe $AAPL remains meaningfully undervalued. Many analysts fail to understand company."
When Apple reported quarterly results in January, shares tanked 8 percent to post its worst single-day decline since the previous January. As we noted in our Apple Stock Research Report, Wall Street was underestimating Apple and the dip served as a good buying opportunity for patient investors. We explained that, "It would not be too surprising to see shares bounce back to $550 relatively soon and fill the gap." Shares recovered as expected and now look set to provide significant value to investors in the coming years.
More From Wall St. Cheat Sheet:
Follow Eric on Twitter @Mr_Eric_WSCS
Disclosure: Long AAPL.