Apple Still Dominates Samsung In This Social Network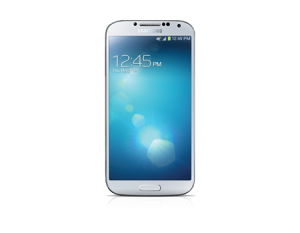 There is at least one area where Apple's (NASDAQ:AAPL) iPhone doesn't have to worry about Samsung's Galaxy usurping it — number of mentions on Twitter.
Forbes reports that the release of the iPhone 5 in September 2012 garnered about 2.9 million tweets through its first four days in circulation, while Samsung's newly released Galaxy S4 was only mentioned 230,000 times over the same period.
Already a significant margin for the iPhone 5, that number becomes even more astounding when considering the number of people who could have seen the tweets, also known as "influence." The 230,000 Galaxy S4 tweets could have influenced 32 million people. However, the iPhone 5 could have been seen by over 180 million people. How's that for advertising?
Another interesting nugget from the data shows that tweets about the iPhone were strongest in areas outside of the United States. Foreign cities like Paris, Madrid, and Jakarta had the highest intensity of tweets in the days following the iPhone 5's release.
For the Galaxy S4, the cities with the highest intensity of tweets were Mumbai, Nairobi, Singapore and Kuala Lumpur.
What Can Be Gleaned?
The insight of substance found from the number of times a phone is mentioned on Twitter isn't earth-shattering or concrete. There are, of course, sensationalists that will quote these same intensity statistics and conclude that the iPhone has satiated its audience in the U.S., where it struggled mightily. After all, a company based in Cupertino, CA shouldn't be relying on Twitter users in Europe to be responsible for most of its "influence." But in reality, this is all just speculation.
The one thing that these Twitter results can concretely tell us is that the Apple brand name still carries a ton of weight when it comes to the release of new tech products. The iPhone 5 didn't have a release platform and still annihilated the S4, which did have one, with Twitter mentions.
The statistics also reveals the advertising advantage Apple has over its strongest competitor. 180 million people could have seen "iPhone 5" mentioned on their Twitter page, whereas the S4 could have only been seen by 32 million. That is a substantial deficit in free advertising that Samsung would like to make up, but the simple fact is that Apple products wield notoriety that few, if any, companies can emulate.
Don't Miss: Analyst: Apple Doubles Up on iPad Mini Refreshes.