Apple vs. Google: It's Market-Share Warfare, and Cheaper May Be Better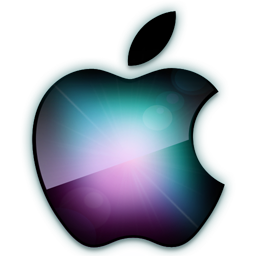 According to a note released on Monday by Charlie Wolf of Needham & Co., Google's (NASDAQ:GOOG) Android OS controlled 72.4 percent of the mobile platform market in the third quarter. This compares to 13.9 percent controlled by Apple's (NASDAQ:AAPL) iOS, a drop from 18.8 percent in the second quarter.
This reading obviously does not take into account the iPhone 5, which was released at the end of the quarter, but the difference in market share between the two leading mobile OS providers has been touted as one of the best barometers for success. And, on that front, Android usually comes out on top (although the revenue game is a totally different story).
Our 20-page proprietary analysis of Apple's stock is ready. Click here to get your Cheat Sheet report now.
Heading through this holiday season, as consumers tighten their belts and seek discounts where they can, a large part of Android's success may not come from the relative quality of its platform, but simply from the pricing.
Is It a Winner-Take-All Market?
Data from comScore reports different claims to market share, but the same general idea. For the three-month period ended in September, Google claimed 52.5 percent of the U.S. smartphone subscribers, and Apple claimed 34.3 percent. Google's share grew 0.9 percent from the previous period, while Apple's grew 1.9 percent. Research in Motion's (NASDAQ:RIMM) share dropped 2.3 percentage points to 8.4 percent, while Microsoft (NASDAQ:MSFT) commanded fourth place with a 3.6 percent share.
A winner-take-all market, in which one platform becomes the hands-down dominant player like Windows once was for PCs, seems unlikely for mobile OS. The trends suggest that Apple and Google will continue to duke it out for the foreseeable future, and RIM and Microsoft will pick up whatever users fall out of the ring.
But Apple's spot as a second-place platform contender but a first-place tech company has some analysts expecting it to take more aggressive steps to enter a lower-priced market. Gene Munster at Piper Jaffray reportedly believes that it is just a matter of time before an "iPhone for the masses" hits the market…
Total smartphone users are growing much faster than Apple's sales rate — 45 percent year over year for the market in the third quarter, compared to 23 percent year over year for Apple.
If Apple wants to close the gap between its sales and the rapidly expanding smartphone market, which is expected to grow tremendously in emerging economies in the coming years, it will have to develop a low-cost iPhone.
Assisting the argument are reports that where Apple is seeing the most growth is in sales of its newest models. That is, it's growing faster into the premium market, and fewer people are adopting the older models, which could otherwise be substitutes for a new but low-price model. (There's something unattractive about buying an old smartphone.)
The report from Morgan Stanley and AlphaWise found that the number of people who intended to buy an older-generation iPhone dropped by 4 percentage points between December 2011 and December 2012, while the number of people who intended to buy the newest model increased 4 percentage points.
This is not to say that, by any means, Apple's position in the market is substantially threatened if it does not offer a low-cost alternative. The iPhone's recent successful launch in China provides good evidence that the brand will be received well by the growing middle class that emerges with developing economies. But there is some truth to the argument that the overall smartphone market is growing faster than Apple's sales, and if it wants to close the gap, a cheaper model could go a long way.
Investing Insights: Apple Chart of the Day: The iPad Mini Leads the Way.