Apple Wants Android's Secrets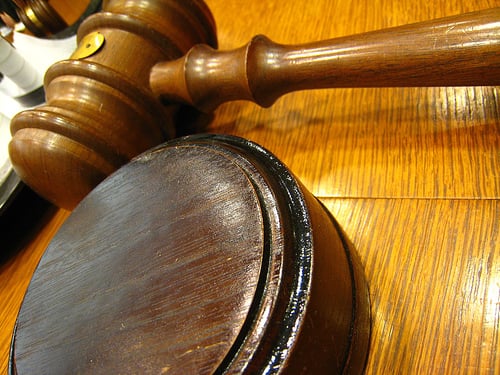 Is Apple (NASDAQ:AAPL) unfairly drawing Google (NASDAQ:GOOG) into its patent infringement battle with smartphone-maker Samsung (SSNLF.PK)? As a result of Samsung's dependency on Google's Android operating system, Apple has pulled Google into its infringement lawsuit against the South Korea-based smartphone maker. Apple is requesting that the Mountain View-based tech giant provide documents related to the open source Android platform.
Apple is seeking information about Google's methodology in searching for documents that the Cupertino-based company has requested for pretrial discovery matters. Apple argues that since the Android operating system is an integral part of Samsung's infringing technologies, Google should confirm that it is performing a thorough search of any documents related to Apple's request.
However, Google is concerned that Apple's pretrial information request is unfairly exposing Google to future liability. Google's lawyer, Matthew Warren, notes via Bloomberg that since Google is not directly a party to the trial, it does not have the same legal rights that Samsung does.
In other words, while Apple is able to request documents from Google; Google does not have the same ability to request documents from Apple. This would seem to give Apple an unfair advantage over its California-based tech company rival. Google fears that fulfilling Apple's discovery request could provide the iPhone maker with "ideas about how to proceed that they wouldn't have had."
Apple's information request is part of the overall pretrial preparations that Apple and Samsung are engaged in as the companies gear up for the second patent infringement trial in California. Apple was awarded $1.05 billion in damages in the original trial. However, U.S. District Judge Lucy Koh reduced the original award amount by $450 million after citing the jury's use of an "impermissible legal theory."
Here's how Apple has traded so far this week.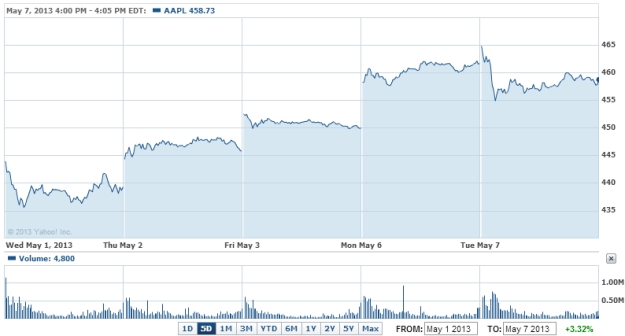 Don't Miss: Is the iPhone the Key to T-Mobile's Future Growth?