Apple Wants Second Shots at Samsung's Infringement and Money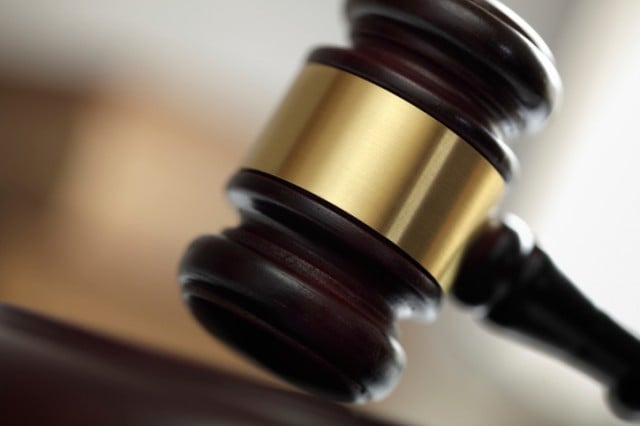 It's the song that never ends — the back and forth feud between Apple (NASDAQ:AAPL) and Samsung (SSNLF.PK) over alleged patent infringement and the occasional court-confirmed infringement. The two companies are leaders in the tech industry, but their paths to having the greatest and most popular products is consistently marred with claims of one copying aspects of the other's devices and vice versa. Though a long-lasting trial on this very matter concluded recently, it seems Apple isn't quite satisfied with the results.
The trial between Apple and Samsung was over a number of patents on both sides. Apple had five that it was trying Samsung for infringing. The courts denied two of Apple's claims against Samsung, and awarded damages of $119.6 million for three of the patents that Samsung was found to have infringed — those patents being the '721 "slide-to-unlock" patent, the '647 "quick links" patent, and the '172 "autocomplete" patent. Of course, this was nowhere near the $2.2 billion Apple had been seeking from the Korean manufacturer. On the reverse end, Samsung won a small $158,400 for Apple's infringement of one patent.
It was recently reported that Apple was going to seek a sales ban on Samsung's infringing products. This came in the wake of the trial ending and rumors that Apple and Samsung were working out some matters in out-of-court settlement talks. But these talks were said to have fizzled as evidenced by comments from Samsung calling Apple a "Jihadist" with this patent-infringement trial being "Apple's Vietnam." Now Apple seems to have slightly different plans for how to continue its pursuit of this patent infringement.
Apple may not be seeking that product ban after all. Instead it may be looking for something more along the lines of a rematch. According to PCWorld, Apple has asked for a new trial as well as for a requirement that Samsung remove the three features from its products that were found infringing. Samsung would be able to make these changes through a software update easily enough.
The new trial wouldn't be an entire rematch, as there would be no reason for Apple to try to prove Samsung had infringed on the three patents it was already found to have infringed. Instead, this trial would once again aim to prove infringement on the two patents that slipped through the first trial. And on top of that, the iPhone maker would add another trial aiming to reassess the damages for all five patents — reasonable from Apple's perspective, as it's still a long ways away from that $2.2 billion it wanted originally.
As reported by the BBC, intellectual property analyst Florian Mueller believes a new trial will not start until appeals over the first trial are complete. Nonetheless, it doesn't appear that Samsung and Apple are anywhere close to being done with their epic feud.
If you're interested in the ongoing courtroom battle between Samsung and Apple, you might be interested in our earlier article that covered a brief history of the struggle. You can check it out here.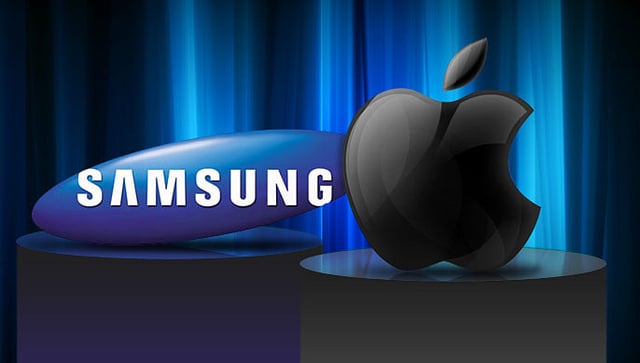 In a move that will not help to change Samsung's reputation as an Apple imitator, the Korea-based company is rumored to be exploring the use of sapphire for its next-generation of mobile phones, according to insider industry sources cited by Korea's ETNews. The sources noted that Samsung and fellow Korean multinational LG previously considered using sapphire for its devices last year but abandoned the idea due to the prohibitive cost of the material. According to ETNews, sapphire is ten times more expensive than conventional display materials.
However, both companies are now revisiting the material following the widely reported rumors that Apple's iPhone 6 will feature a sapphire display. While Apple currently uses Corning's proprietary Gorilla Glass for its mobile device displays, sapphire is a thinner and more scratch-resistant material.
Apple's interest in sapphire as a display material first came to light when it was revealed that the iPhone maker had made a $578 million investment in a sapphire manufacturing facility run by GT Advanced Technologies last year. Import and export documents later uncovered by 9to5Mac's Mark Gurman and analyst Matt Margolis offered additional evidence that Apple was planning on expanding its use of sapphire beyond its current use as a protective cover for the Touch ID fingerprint sensor and the iPhone's camera lens. According to a regulatory filing that GT Advanced Technologies made with the Securities and Exchange Commission, the "sapphire goods" produced at the plant will be exclusively supplied to Apple for its consumer electronic products.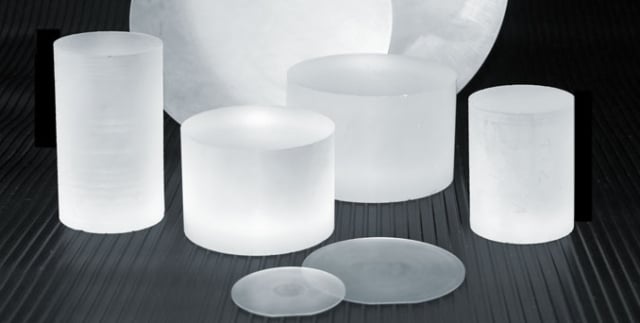 The scale of Apple's sapphire needs were made apparent when Canonical CEO Mark Shuttleworth revealed that Apple had "snapped up the entire three-year supply of the same sapphire display we wanted for the Edge," according to GigaOM. The Canonical CEO was referring to his company's aborted plans for a sapphire-covered mobile phone that would have run the Ubuntu operating system.
While Apple fans will point to Samsung's interest in sapphire-covered phones as the latest evidence that the Korea-based company is nothing but an Apple imitator, the actual history of copying between these two companies is more convoluted than it would appear at first glance. On the one hand, it appears quite clear that Samsung revamped its entire mobile phone design after Apple unveiled its first iPhone in 2007.
In 2012, a California jury confirmed what appeared to be plainly obvious and determined that twenty-six Samsung products infringed on Apple's patents and awarded the iPhone maker about $1.05 billion in damages, reports TechCrunch. Samsung similarly followed Apple in the tablet market after the Cupertino-based company introduced its iPad in 2010. However, it can also be argued that Samsung has made several incremental improvements on smartphones and tablets that Apple has in turn "copied" from Samsung.
Until Apple nudged the iPhone's screen size up to four inches with the iPhone 5 in 2012, the company resisted expanding its display beyond the 3.5-inch threshold. At a press conference in 2010, legendary CEO Steve Jobs even mocked the idea of a making a mobile phone with a bigger screen, stating that, "no one's going to buy that," reports Engadget. Meanwhile, Samsung was pioneering the phone-tablet hybrid — or phablet — market with its line of Galaxy devices. Although Apple fans may hate to admit it, it would seem that the rumored 4.7-inch and 5.5-inch iPhone 6 models that are expected later this year owe their existence to Samsung's development of this market segment.
The latest market research from Canalys suggests that Apple's ability to remain competitive in the world's largest smartphone market may even depend on a large-screen iPhone. According to Canalys' data, smartphones with screens that are five inches or larger accounted for 43 percent of total smartphone shipments in the Asia Pacific region last quarter and 39 percent of shipments in Greater China. Not surprisingly, Samsung is the leading smartphone vendor in China with an 18 percent market share.
The smartphone is not the only touchscreen device that Samsung has made incremental improvements on that have later been adopted by Apple. During the Apple v. Samsung limited damages retrial last November, Samsung's lawyers showed the court an internal Apple email in which company executives pondered the possibility of a smaller iPad. One of the emails included a product review that praised Samsung's 7-inch Galaxy Tab, reports The Wall Street Journal. Soon afterward, Apple introduced its 7.9-inch iPad mini. While there is no question that Apple essentially invented the tablet market with its original iPad, it would also appear that Samsung pushed Apple to develop a small format version of the product.
Other internal Apple emails revealed that even Steve Jobs — who accused Android of copying iOS and saw his company as being in a "Holy War" with Google — was not above acknowledging areas where iOS lagged its main competitor. In an email entered into evidence in the last patent-infringement trial between Apple and Samsung, Jobs noted that the company needed to "catch up to Android where we are behind (notifications, tethering, speech, …) and leapfrog them."
On the other hand, it could easily be argued that Samsung's blatant imitation of Apple's products is more significant than the incremental improvements that Apple has borrowed from its biggest rival. The imbalance in each company's history of copying each other was reflected in the verdict of the most recent patent-infringement trial. While Apple was awarded almost $120 million in damages, Samsung was only awarded $158,400 for Apple's infringement of one patent.
Meanwhile, besides aping the original design of two of Apple's primary products, Samsung has continued to follow Apple's smaller mobile device innovations. Soon after Apple introduced the Touch ID fingerprint sensor on the iPhone 5S, Samsung introduced its own fingerprint scanner on the Galaxy S5. Similarly, soon after Apple revealed that the iPhone 5S was the first smartphone with a 64-bit processor, Samsung promised that it would soon debut its own 64-bit mobile processor. "Not in the shortest time. But yes, our next smartphones will have 64-bit processing functionality," said Samsung mobile business chief Shin Jong-Kyun via The Korea Times last September.
Based on Samsung's history, it is hardly surprising that the company is following Apple's lead into sapphire-covered smartphones. However, just like a broken clock will have the correct time twice a day, even a fast follower such as Samsung will occasionally emerge with an incremental innovation that can change the industry for the better.
Follow Mark on Twitter @WallStMarkSheet
More From Wall St. Cheat Sheet: