10 Companies Throwing Money at Shareholders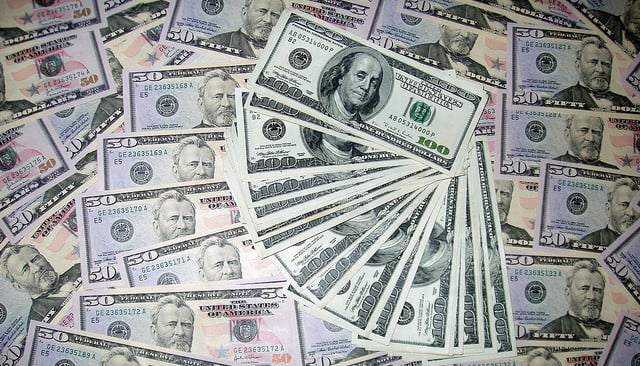 Money isn't everything to Wall Street — it's the only thing. Against the backdrop of low interest rates and improving financial conditions, corporate America is throwing an impressive amount of cash at shareholders. In fact, it's now rare to find a major company not engaging in share buybacks or dividends.
At the end of the third quarter, cash and short-term investment balances in the S&P 500 (ex-financials) jumped by 18 percent year-over-year to $1.36 trillion, according to FactSet. Furthermore, companies in the S&P 500 generated $351.3 billion in free cash flow during the quarter, which represents the second largest amount in at least a decade. Eight of the nine sectors under consideration managed to increase free cash flow from a year earlier.
With cash piling up on balance sheets, a record number of companies are returning money to shareholders in the form of share repurchase programs and dividends. Over the past year, 369 firms in the index participated in both forms of distribution — that's the highest amount since at least 2005. Only 16 companies in the S&P 500 did not participate in either buybacks or dividends over the trailing 12-month period.
While the argument can be made that some companies should be returning even more money to shareholders, let's take a look at the top 10 firms with the biggest share repurchases over the trailing 12 months. All 10 firms also have significant dividend programs.
10. Philip Morris International (NYSE:PM)
Trailing 12-month buybacks: $6.49 billion
Dividend outflows: $5.63 billion
Year-to-date performance: 3.3 percent
9. The Home Depot (NYSE:HD)
Trailing 12-month buybacks: $6.97 billion
Dividend outflows: $2.13 billion
YTD performance: 32.3 percent
8. Wal-Mart Stores (NYSE:WMT)
Trailing 12-month buybacks: $8.75 billion
Dividend outflows: $5.95 billion
YTD performance: 15.1 percent
7. General Electric (NYSE:GE)
Trailing 12-month buybacks: $10.2 billion
Dividend outflows: $7.68 billion
YTD performance: 33.3 percent
6. Oracle Corp. (NASDAQ:ORCL)
Trailing 12-month buybacks: $10.97 billion
Dividend outflows: $1.70 billion
YTD performance: 14.2 percent
5. International Business Machines (NYSE:IBM)
Trailing 12-month buybacks: $11.01 billion
Dividend outflows: $3.99 billion
YTD performance: -2.8 percent
4. Pfizer (NYSE:PFE)
Trailing 12-month buybacks: $15.22 billion
Dividend outflows: $6.65 billion
YTD performance: 22.2 percent
3. AT&T (NYSE:T)
Trailing 12-month buybacks: $15.54 billion
Dividend outflows: $9.83 billion
YTD performance: 4.5 percent
2. Exxon Mobil (NYSE:XOM)
Trailing 12-month buybacks: $17.95 billion
Dividend outflows: $10.72 billion
YTD performance: 16.1 percent
1. Apple (NASDAQ:AAPL)
Trailing 12-month buybacks: $22.95 billion
Dividend outflows: $10.56 billion
YTD performance: 3.9 percent
More from Wall St. Cheat Sheet:
Follow Eric on Twitter @Mr_Eric_WSCS