15 Hot Apple Stories Pushing the Stock Down Another 0.26% This Week
Monday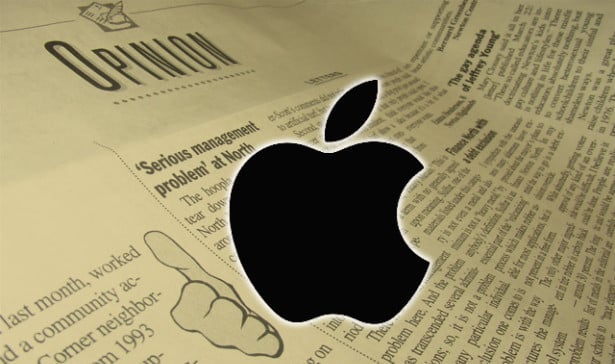 Soaring as high as $513.74, shares of Apple (NASDAQ:AAPL) gave back some of their gains but managed to close up $5.41, or 1.08 percent, at $507.74 on Monday. Here's a cheat sheet to Monday's top Apple stories:
Is Apple's Reno Data Center Almost Ready?
The construction of Apple's new massive data center site located about 15 miles east of Reno appears to be nearing completion. According to Apple Insider's Daniel Eran Dilger, two of the buildings now have roofs and may soon house the data processing equipment that will support Apple's iTunes Store, App Store, and its cloud computing iCloud services.
Although Nevada's low property and sales taxes may have enticed Apple to build its data center near Reno, there were also several other factors that attracted the Cupertino-based company to this particular area. For example, the center is conveniently located near a high-speed fiber optic conduit that is necessary for a data center of this size… (Read more.)
Here's What Apple Employees Think About the Jobs Film
Jobs, the long-awaited Steve Jobs biopic was released in theaters this week and so far most of the critics' reviews have ranged from mediocre to mean. New York Times film critic Manohla Dargis said the film about Apple's co-founder had "all the sex appeal of a PowerPoint presentation."
Although director Joshua Michael Stern's movie doesn't purport to be an accurate historical record of Jobs's life, it is interesting to note the critical opinions of the real people who the film's supporting characters are based on. In an exclusive interview, Slashdot sought out the opinions of two early Apple employees about the cinematic portrayal of their former co-worker… (Read more.)
Will Samsung Beat Apple to the Smartwatch Market?
Bloomberg reports that Samsung Electronics Co. (SSNLF.PK) is gearing up to introduce a smartwatch device next month named the Galaxy Gear, which will be able to make phone calls, surf the web, and handle emails.
The Galaxy Gear will use Google Inc. (NASDAQ:GOOG)'s Android operating system and go on sale later this year, with a potential entrance that could beat Apple's rumored iWatch to the market, according to Bloomberg's sources. The same sources revealed that the device is set to be shown on September 4, two days before the IFA consumer electronics show in Berlin… (Read more.)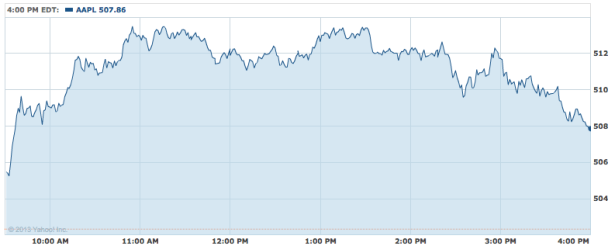 Follow Meghan on Twitter @MFoley_WSCS
Tuesday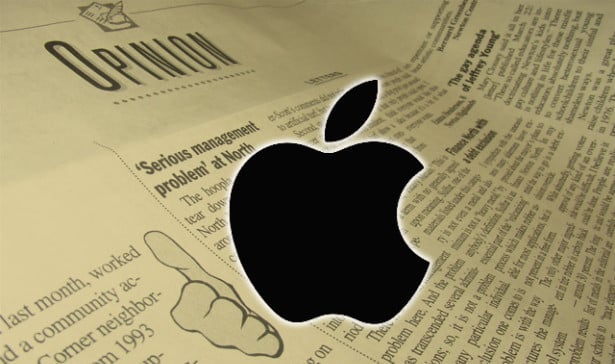 Shares of Apple (NASDAQ:AAPL) are struggling to maintain the gains they etched out on the stock charts last week. The iPhone maker's stock ended Tuesday down $6.67, or 1.31 percent, at $501.07. Here's a cheat sheet to Tuesday's top Apple stories:
How Will an Even Bigger Buyback Plan Impact Apple?
After receiving heat from hedge fund manager David Einhorn earlier this year, Apple announced the biggest capital return program in market history. The move marked a bottom for shares and placed more cash in the pockets of shareholders. However, there is another push for the world's largest tech company to do more.
Last week, billionaire investor Carl Icahn posted on Twitter that his fund holds a "large position" in Apple. He believes the company is "extremely undervalued," and had a "nice conversation" with chief executive officer Tim Cook about launching a larger buyback immediately. The activist investor did not disclose the amount of his investment, but the amount is believed to be around $1.5 billion… (Read more.)
Here's Why It's Time for Jay Blahnik to Join the Apple
iWatch

Team

Recent snooping from 9 to 5 Mac helps keep us in-the-know about Apple's most recent developments that demonstrate it might just have an iWatch waiting in the wings. After hearing time and time again that the tech giant's iPad and iPhone are its last big products, it now seems as though the Cupertino, California-based company is ready to dispel those rumors and continue to come out with potentially life-changing devices.

A recent hire could be key to ensuring Apple's iWatch success, and that's why analysts are sniffing out the company's tracks to see if its predictions really are ringing true… (Read more.)
Will Apple Lose to This Major Patent-Licensing Company?
Patent-licensing company DataQuill has filed a patent-infringement lawsuit against Apple after the Cupertino-based company declined to purchase a license to the company's multiple cellular telecommunications patents reports Patently Apple. The British Virgin Islands-based company accuses the iPhone maker of violating five of its patents. According to its website, DataQuill holds multiple patents relating to "the use of information exchange and information download over cellular telecommunications networks… (Read more.)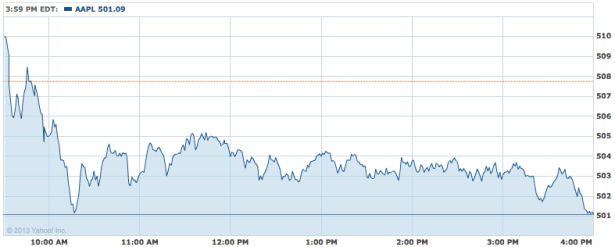 Follow Meghan on Twitter @MFoley_WSCS
Wednesday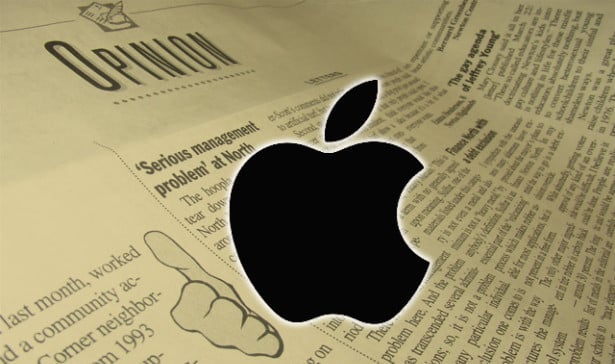 Shares of Apple (NASDAQ:AAPL) jumped around on the stock chart Wednesday, and while the stock closed up $1.36, or 0.27 percents, at $502.43, it ended the day below its key simple moving averages. Here's a cheat sheet to Wednesday's top Apple stories.
Is Apple Losing the Tablet Market in China?
Apple's tablet competitors may finally be gaining some ground in at least one important emerging market. According to the latest data from market research firm IDC via IDG News Service, Apple's share of the tablet market in China has slipped to 28 percent in the second quarter of this year.
Apple typically accounts for about 50 percent of the tablet shipments in China. IDC analyst Dickie Chang notes that Apple had a 49 percent share of the tablet market in China just one year ago, reports Bloomberg. Apple shipped 3 million iPads to China in the first quarter of this year. In the second quarter, that number fell to about 1.5 million. However, Chang believes the decline is likely due to an overall reduction in iPad inventory as Apple prepares to refresh its product line later this year… (Read more.)
Did Icahn's Position Disclosure Hurt Apple's Bonds?
Last week billionaire investor Carl Icahn sparked a surge in Apple's stock price with his disclosure that he has a "large position" in the company. Although Icahn's Apple tweet boosted Apple's stock value, it also may have had less of a positive impact on the Cupertino-based company's bonds. Icahn's recent discussions with Tim Cook suggested that Apple may significantly increase its share buyback program.
This was widely seen as a negative for Apple's credit and the news soon affected the basis point spread of the tech company's bonds. Investors who bought into Apple's $17 billion bond offering in April continue to take losses thanks to the widening yield spread. According to MarketAxess data cited by MarketWatch, Apple's 10-year bond spread widened to 92 basis points by August 20. Apple's 10-year bonds were originally issued at 75 basis points… (Read more.)
Do Macs Still Matter to Apple?
Apple hasn't been unaffected by the slide in the PC market. New data from NPD Group shows sales of the company's Mac computers will continue to fall through the September quarter. That data, seen by Piper Jaffray analyst Gene Munster and reported on by Apple Insider, showed that July sales for Apple's Mac computers were flat year over year. July is the first month of Apple's September quarter.
Last quarter, Apple reported sales of 3.8 million Macs, down from 4 million sold in that quarter last year. In the September quarter of 2012, Apple sold 4.9 million Macs. Munster is predicting that number will be around 4.65 million for this year. Since most of Apple's revenue comes from the iPhone and the iPad, Macs are becoming an increasingly smaller part of Apple's business… (Read more.)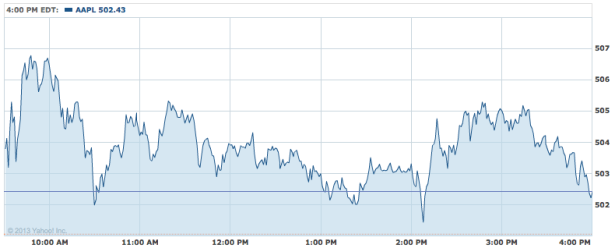 Follow Meghan on Twitter @MFoley_WSCS
Don't Miss: Did Icahn's Position Disclosure Hurt Apple's Bonds?
Thursday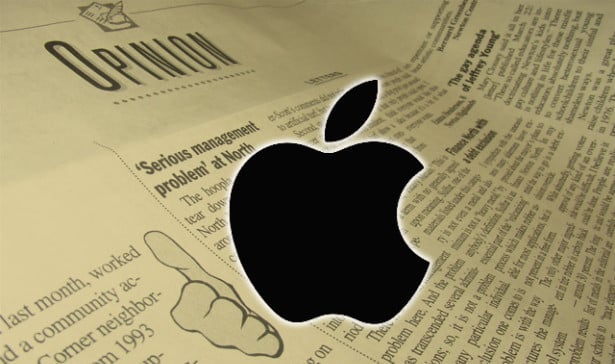 The strange looking stock chart that shares of Apple (NASDAQ:AAPL) traced out on Thursday was mostly the work of a technical glitch on the Nasdaq. But investors contributed to the stock's zigzagging movement as well, bidding shares to close up $0.60, or 0.12 percent, at $502.96. Here's a cheat sheet to Thursday's top Apple stories:
Is This Apple's New Head of Retail?
Has Apple finally found a new head of retail? Apple has apparently hired Enrique Atienza, a former Levi Strauss executive with plenty of experience managing retail operations for several large companies reports Apple Insider.
According to Atienza's LinkedIn page, he has over three years of work experience in retail operations with Levi Strauss, as well as a stint as Vice President of Store Operations in North America for the Disney (NYSE:DIS) Store. Atienza also notes that he has been employed at Apple since July 2013. Despite the fact that he does not describe his current role at Apple, Atienza's previous experience seems to suggest that he will take charge of Apple's retail operations… (Read more.)
Where Does Apple Invest Its Record Cash Pile?
In addition to popular tech gadgets, Apple is known for having a massive pile of cash sitting on its balance sheet. The position — worth more than the market capitalization of almost every company in the S&P 500 – has attracted the attention of hedge fund managers this year. Apple has been reluctant to use its war chest, but the cash is not exactly collecting dust.
The world's largest publicly traded company is a moneymaking machine. In the most recent quarter, Apple posted a net profit of $6.9 billion, or $7.47 per diluted share, on revenue of $35.3 billion. The results topped estimates and allowed Apple to grow its cash position to a new record-breaking level… (Read more.)
Analyst: iPhone 5C May Give Apple Leadership in China
Is the iPhone 5C Apple's ticket to success in the greater China market? Morgan Stanley analyst Katy Huberty examined the potential impact of the upcoming budget iPhone on the Chinese smartphone market and Apple's overall earnings in a recent note to investors, Barron's reports. Huberty believes the iPhone 5C could start Apple "on the path to smartphone market share leadership" in China. She also foresees a related negative impact on Apple's smartphone rivals, according to the publication.
The "iPhone 5C could increase Apple market share by 13 points in China, with the largest share losses at Samsung (SSNLF.PK), HTC, and Nokia (NYSE:NOK), according to our July AlphaWise survey of 2,000 Chinese handset users in tier 1-2 cities," Huberty wrote… ( Here's how Apple traded on Thursday:

Don't Miss: Analyst: iPhone 5C May Give Apple Leadership in China.
Follow Meghan on Twitter @MFoley_WSCS
Friday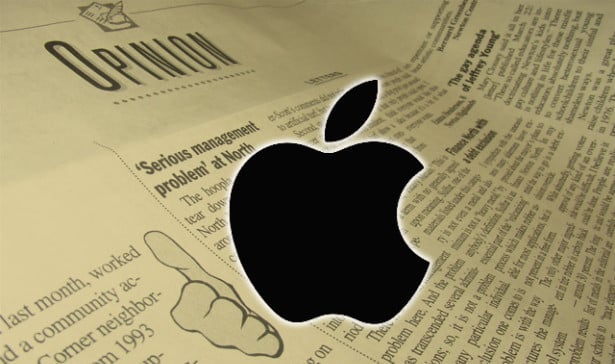 Shares of Apple (NASDAQ:AAPL) managed close out the week above the 500-dollar level, but over the course of five-day trading period, the stock did drop 0.26 percent, or $1.31. While that is not much of a dip, the stock did reach above $10 per share on Monday, making the weekly loss slightly more obvious. Shares also ended Friday in negative territory, closing down $1.94, or 0.39 percent, at $501.02. Here's a cheat sheet to today's top Apple stories:
Court Lets Apple and Samsung Keep Their Financial Secrets
Apple and Samsung (SSNLF.PK) will not be forced to publicly reveal sensitive financial information that pertains to their ongoing patent-infringement litigation, reports Reuters.  The Federal U.S. Circuit Court of Appeals' ruling reverses a previous lower court decision that would have revealed redacted financial details about both companies.
The financial documents in question contain sales and profit information that both companies wanted to keep confidential. The documents were submitted to the court as part of the 2012 Apple v. Samsung case in the Northern District of California… (Read more.)
Apple Bulks Up Maps With Latest Acquisition
Apple has acquired the transit system app company Embark, according to an exclusive report from former Wall Street Journal reporter Jessica Lessin. Embark specializes in creating iOS and Android-based apps that provide information about public transportation systems in several major U.S. cities.
According to Lessin, Embark's iOS-based apps are still available for download, but its Android apps have already been discontinued. Lessin also notes that Apple confirmed the acquisition in its typical cryptic fashion by stating that, "Apple buys smaller technology companies from time to time, and we generally do not discuss our purpose or plans."… (Read more.)
Why is Carl Icahn Meeting Apple's Cook?
A little over a week after disclosing that he has a "large position" in Apple, billionaire investor Carl Icahn dropped another bombshell tweet. "Spoke to Tim. Planning dinner in September. Tim believes in buyback and is doing one. What will be discussed is magnitude," tweeted the activist investor on Thursday.
Icahn's latest revelation suggests that the Apple share buyback that he has been pushing for is already a done deal and that only the size of the buyback needs to be decided. According to the Wall Street Journal, Icahn has a stake valued at more than $1.5 billion in Apple. Last week, Icahn told Reuters that he believes Apple has the potential to trade at the $700 level that it reached last September if it funds a $150 billion buyback with funds borrowed at 3 percent… (Read more.)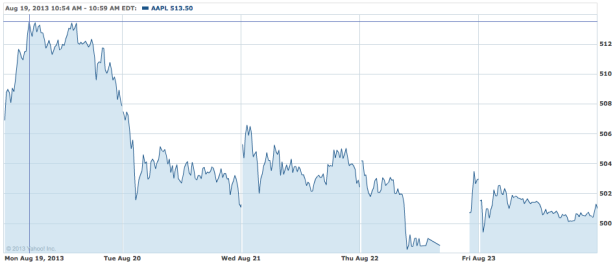 Don't Miss: Can Samsung Avoid Another Trial With Apple?
Follow Meghan on Twitter @MFoley_WSCS