16 Hot Apple Stories at $430 Per Share You Must Know This Week
Monday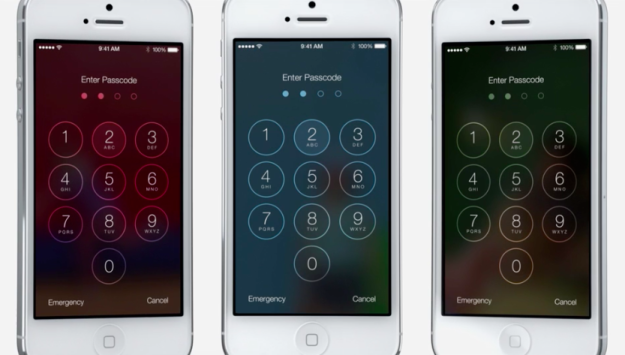 Apple's (NASDAQ:AAPL) annual Worldwide Developer Conference began Monday. Top executives — including Chief Executive Officer Tim Cook, Senior Vice President of Software Engineering Craig Federighi, and Senior Vice President of Worldwide Marketing Phil Schiller — took the stage before thousands of gathered developers to announce several big product launches. The problem was none of them were much of a surprise. Even with the announcement of a complete redesign of the company's mobile operating system and the launch of iRadio, shares of the iPhone maker ended the day down $2.92, or 0.66 percent, at $438.89. Here's a cheat sheet to today's top Apple stories:
Can iOS 7 be the Answer Apple Needed?
"How can anyone perfect anything?" asked Apple in the company's video introduction to its 24th annual Worldwide Developer Conference. "There are a thousand nos before we say yes," continued the video, describing the company's development process. "Only then do we sign our work — designed by Apple in California," finished the segment. Such a beginning was unusual for the company. However, for industry experts, this very design-orientated introduction signaled that Apple was preparing to announce a major design overhaul… (Read more.)
Apple Will Turn Your iPhone Into a Credit Card
Yet another patent application related to Apple's  interest in the use of the iPhone as a virtual e-wallet has recently been uncovered. However, this patent goes further than previously filed patents in that it outlines a digital billing service that would operate in tandem with the e-wallet's payment method management capabilities. The patent is titled "Method and System for Managing Credits Via a Mobile Device" and it describes a type of virtual currency that would be stored on a user's iPhone… (Read more.)
Is Your Apple Device Vulnerable to This Hacker Attack?
Does the biggest threat to your iPhone's security come from the charger? Three researchers from the Georgia Institute of Technology recently demonstrated how Apple's iOS-powered devices could easily be infiltrated by utilizing malware loaded onto a charger. According to the BBC, the researchers were able to circumvent Apple's security system by hiding their malicious application using the same method that Apple uses to conceal its own built-in software.Via Digital Trends, lead researcher Billy Lau states that many iOS users fail to install antivirus software because their users feel their devices are "impenetrable."… (Read more.)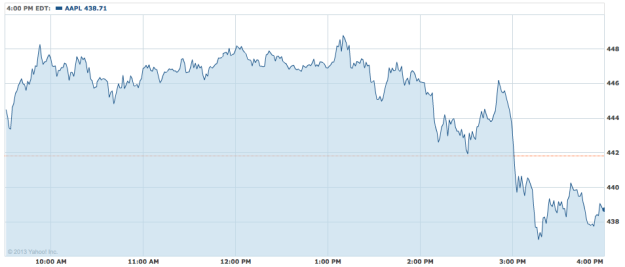 Follow Meghan on Twitter @MFoley_WSCS
Don't Miss: Apple Will Turn Your iPhone Into a Credit Card.
Tuesday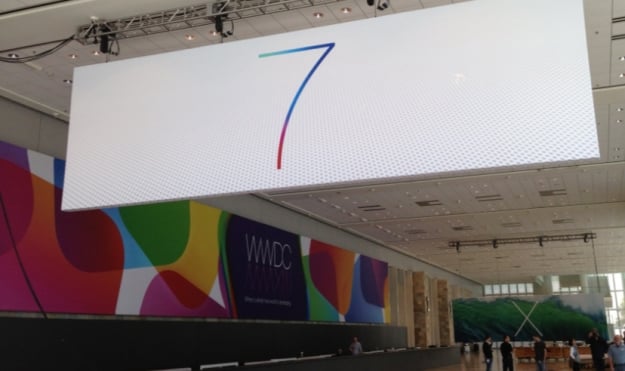 Investors are still regurgitating the news from Apple's (NASDAQ:AAPL) 24th annual Worldwide Developer Conference keynote on Monday. While the presentation was meant to help the iPhone maker recapture its authority as a tastemaker, as evidenced by Apple Senior Vice President of Marketing Phillip Schiller's quip about innovation, the market seems less than convinced. Shares closed down $1.29, or 0.29 percent, at $437.60. Here's a cheat sheet to today's top Apple stories:
Can iOS 7 End Apple Picking?
Apple has responded to a rise in smartphone theft by introducing an "activation lock" feature in its new iOS 7 that will come out this fall.
Both consumers and authorities have been pressuring companies to make it more difficult to steal the expensive devices so many people carry with them everywhere. New York State Attorney General Eric Schneiderman and San Francisco District Attorney George Gascon will be meeting with representatives from Apple, Google (NASDAQ:GOOG), Samsung, and Microsoft (NASDAQ:MSFT) to discuss what they believe is a growing problem that cell phone companies are purposefully ignoring… (Read more.)
Don't Worry Pandora, Apple Wasn't Challenging You!
It is official — iTunes Radio is part of Apple's "comprehensive, end-to-end redesign" of its mobile operating system. On Monday, in the final ten minutes of the keynote at iPhone maker's annual Worldwide Developer Conference, Apple confirmed that it will launch a streaming radio service on iTunes as part of its next upgrade of both iOS and OS X.
This announcement left Pandora (NYSE:P) investors with just one question: will iTunes Radio hurt the only publicly traded streaming Internet radio service. Industry experts have long warned that the rumored Apple service would prompt many iPhone, iPad, and Mac users to switch allegiance, and Pandora's shares have shown the ill effects of such speculation for months. Still, the stock, which has dropped 11 percent since the end of May as iRadio rumors increased, was up slightly Monday afternoon… (Read more.)
Can the New Apple Ad Campaign Save Its Core?
Now that Apple finds itself in on the defense in the tech industry, a position it is not overly familiar with, it is targeting its advertising efforts to help the company make a rebound and stem losses. The tech giant is teaming up with its agency unit, TBWA\Chiat\Day, to help it create a new campaign that will help it resurrect enthusiasm for Apple's product line and reemphasize the reliability of its ecosystem of products, apps, and content.
The new ads will premiere in the coming months and will likely feature a collaboration of the Mac, iPhone, and iPad units after chief executive officer Tim Cook reorganized the company last year in an attempt to showcase the way Apple's products work together and simplify users' lives… (Read more.)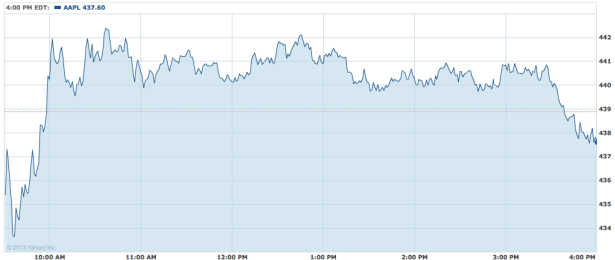 Follow Meghan on Twitter @MFoley_WSCS
Don't Miss: Can the New Apple Ad Campaign Save Its Core?
Wednesday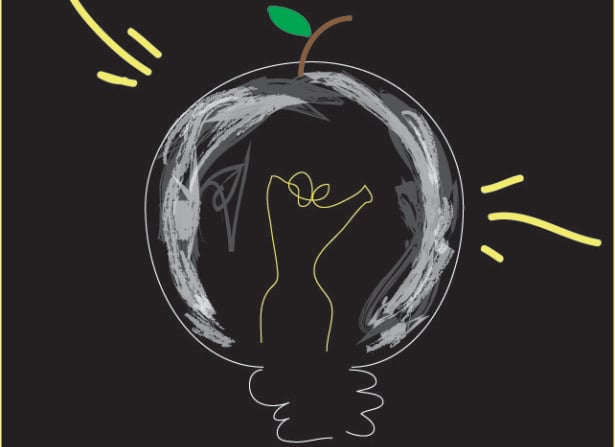 Innovation is sometimes hard to define, but it's easy to spot. Apple (NASDAQ:AAPL) has earned itself a reputation for innovating, because anybody could see that the iPod, iPhone, and iPad rocked the world on its heels. Fully aware of this, Jim Cramer, host of CNBC's "Mad Money," made what can fairly be called a bold proposition on his program on Monday: McDonald's (NYSE:MCD), purveyor of quick-serve hamburgers, is out-innovating Apple. Investors have generally agreed with the sentiment behind that assessment, if not its exact wording, as they have bid the iPhone maker's stock down from the record high it reached last September. Shares closed down $5.41, or 1.24 percent, at $432.19 on Wednesday. Here's a cheat sheet to today's top Apple stories:
E-Book Case: Will an Unsent Steve Jobs Email Hurt Apple Big Time?
Over the last several days of Apple's antitrust trial, it had appeared the Cupertino-based company was gaining some traction in its defense thanks to the testimony of several witnesses who seemed to support Apple's contention that its dealings with various publishers were only typical negotiations and not a conspiracy to fix prices on e-books. Now it appears the pendulum may be swinging back in the prosecution's favor… (Read more.)
Key Analyst Reactions to Apple's Big Day
All eyes were on Apple on Monday as the company took the stage at this year's Worldwide Developers Conference in San Fransisco. During the keynote, CEO Tim Cook and his company discussed the state of Apple's mobile and traditional computing platforms, and also unveiled the newly designed iOS.
Regarding the redesigned mobile operating system, Gene Munster of Piper Jaffray wrote that it provided a "reason for users to get excited about their iPhones again."… (Read more.)

Apple's New iOS 7: Does It Go Far Enough?
Apple developers and fans finally got a firsthand look at the Cupertino-based company's long awaited new version of its iOS mobile operating system at the Worldwide Developers Conference this week. The debut of iOS 7 confirmed the rumors that Apple's vaunted design leader, Jonathan Ive, had eliminated many of the skeuomorphic design elements that have long been a part of iOS. Besides losing the realistic icons, the redesigned iOS also includes some minor visual improvements… (Read more.)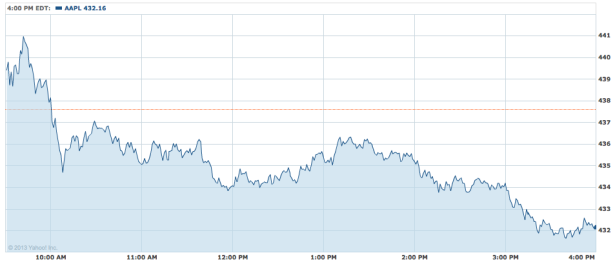 Don't Miss: Has Apple Solved the Smartphone Theft Problem?
Follow Meghan on Twitter @MFoley_WSCS
Thursday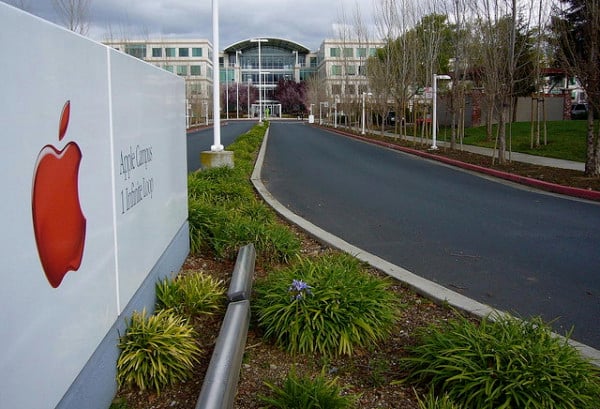 Stocks enjoyed a broad rally Thursday as the Dow Jones, the S&P 500, and the Nasdaq all posted gains, ending a three-day losing streak. With industry commentary regarding Apple's (NASDAQ:AAPL) developers conference and the unveiling of iOS 7 taking a positive slant, shares of the iPhone maker edged up alongside the market as a whole. The stock ended the day up $3.77, or 0.88 percent, at $436.00. Here's a cheat sheet to today's top Apple stories:
Analyst: Apple Growth a Plus for Value Managers
Investment Conference on Wednesday, Oakmark Fund manager Bill Nygren explained why he invests in a "growth" stock like Apple, despite being a value manger.
"As a value manager, I don't have to say, 'I don't like growth,'" stated Nygren via Barron's. Nygren also noted that Apple trades at eight to times earnings when you strip out the cash, which makes Apple stock "cheaper than Cummins Engine (NYSE:CMI), which I also own, and yet no one questions why a value manager [owns that stock]."… (Read more.)
Eddy Cue's Testimony Could Make or Break Apple in E-Book Trial
Apple's ongoing e-book trial may reach a critical turning point today when Apple executive Eddy Cue takes the stand. Cue has been described by a U.S. Department of Justice lawyer as "the chief ringleader of the conspiracy" reports Bloomberg.
Although the negotiations with various publishers were initiated by Steve Jobs, Cue became responsible for the final negotiations after Jobs passed away in 2011. The government alleges that Cue conspired with publishers to fix e-book prices by orchestrating a simultaneous move to the agency model… (Read more.)
Dan Frommer: iOS 7 Is the Fresh Start Apple Needed
Well-known tech commentator Dan Frommer offers his unique take on Apple's (NASDAQ:AAPL) new iOS 7. Frommer is the Editor at Large for the Web technology blog ReadWrite and the founder and editor of SplatF, a tech news and commentary site.
Although Frommer believes Apple's original iPhone iOS was "one of the most beautiful interfaces ever imagined," he still likes the way the new iOS 7 looks. He notes that many of the problematic issues in iOS came from add-ons, and he appreciates that there is a "new set of cues to start from."… (Read more.)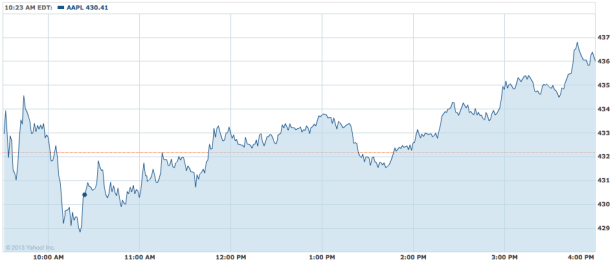 Follow Meghan on Twitter @MFoley_WSCS
Don't Miss: New iPhone Rumors: Larger Screens, Multiple Colors.
Friday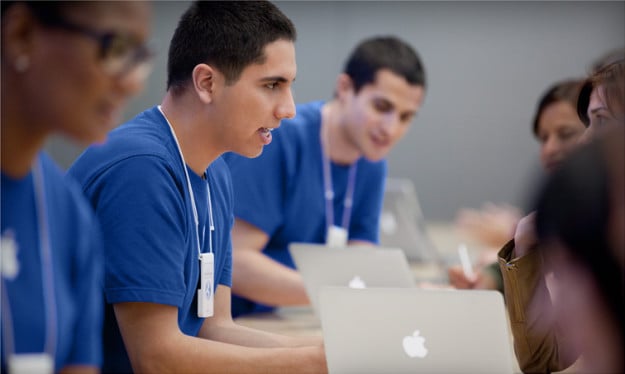 After starting the week out on a relatively high note, with the company's Worldwide Developer Conference keynote, shares of Apple (NASDAQ:AAPL) have traced out a predominantly downward path through the remaining four days of trading. Opening at $444.73 on Monday, the stock even hit a high of $448.79 that day after positive analyst commentary surrounding the announcement of iOS 7 gave investors some confidence. But, in total, the iPhone maker's stock dropped 2.66 percent over the five day trading period and closed down Friday $5.92, or 1.36 percent, at $430.05. Here's a cheat sheet to today's top Apple stories:
Frenemies Forever: Apple Has New Work for Samsung
Samsung (SSNLF.PK), one of Apple's biggest rivals in the mobile device market, will likely be producing the Retina displays for the iPad mini 2 and iPad 5 according to the latest industry rumor reported by Korean site ETNews. The 7.9-inch Retina display for the iPad mini will feature a 2,048 by 1,536 pixel resolution and the 9.7-inch iPad display will have a narrower bezel than the current model.
Apple and Samsung have had a dysfunctional working relationship ever since both companies began suing each other over patent infringement in courts around the world. Although Apple was supposedly reducing its dependence on Samsung components while further diversifying its supply chain, it appears that its supplier relationship with the Korea-based manufacturer will continue in the foreseeable future… (Read more.)
Is Apple Beating Samsung in Taking Care of Users?
Is Apple beating Samsung in the race to provide products and services for the lucrative healthcare market? According to Haydn Shaughnessy at Forbes, Apple has a much more coherent strategy than Samsung when it comes to developing future technologies for healthcare.
After helping Nike (NYSE:NKE) establish its Nike + virtual athletic competition community, Apple began carefully acquiring various body sensing and health monitoring intellectual property. As reported by Patently Apple, the Cupertino-based company recently updated a claim found in its "Personal Items Network, and Associated Methods" patent that was originally granted in 2009… (Read more.)
Are Cars the Next Big Market for Apple?
Does Apple's new "iOS in the Car" functionality have the potential to be a major revenue generator or is it merely a convenient vehicle feature for Apple users?  One of the most revolutionary new functionalities that Apple announced at the Worldwide Developers Conference this year was the "iOS in the Car."
Horace Dediu at Asymco notes that it appears this feature would allow iOS-powered devices to utilize a vehicle's display screen as an external monitor while allowing the user to operate the iOS via voice commands given to Siri. Apple also presented a list of twelve automakers that will be supporting the iOS in the car functionality. The list included Acura, Chevrolet, Ferrari, Honda (NYSE:HMC), Hyundai, Infiniti, Jaguar, Kia, Mercedes-Benz, Nissan, Opel, and Volvo… (Read more.)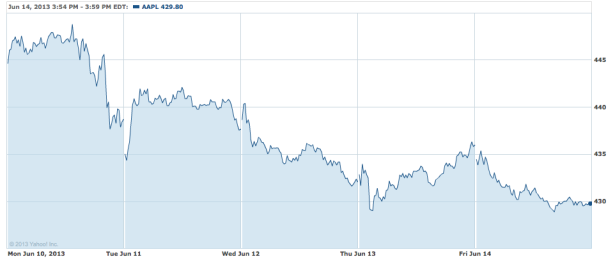 Follow Meghan on Twitter @MFoley_WSCS
Don't Miss: Frenemies Forever: Apple Has New Work for Samsung.