2013: The Year of 4G?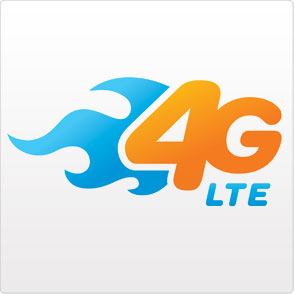 In 2012, the year in which PC shipments declined for the first time in more than a decade, much attention was given to the rising popularity of the smartphone. Now, with the year drawing to a close, 2013's guiding trend has already been determined. Analysts at Bank of America's Merrill Lynch said in a 38-page report seen by Barron's that the 4G cellular standard "long term evolution," or LTE, will be the "the key investment theme for 2013" in the technology sector.
Key Investment Theme?
LTE was the essential technology to bring about the rise of mobile computing, stated the report.
Catalysts are critical to discovering winning stocks. Check out our newest CHEAT SHEET stock picks now.
"In our view," wrote Merrill's analysts, "the advent of LTE will mark the beginning of a multi-year transition towards a new bandwidth-intensive economy. The increased adoption and use of mobile devices is causing significant growth in wireless traffic […] We see the adoption of LTE as an accelerator to the concept of true mobility. In just three short years since the introduction of the first iPad, tablets have become a $50bl market with a forecasted growth rate of 35% in 2011-2014."
Many companies, particularly in the United States, are expected to benefit from the computing industry's transition to mobility; the report's authors point specifically to Qualcomm (NASDAQ:QCOM), Cisco Systems (NASDAQ:CSCO), Apple (NASDAQ:AAPL), and F5 Networks (NASDAQ:FFIV).
Due to increasing LTE availability, Qualcomm is expected to see increased sales of its 4G baseband chips, which cost 20 to 60 percent more than their 3G equivalents; Cisco's ASR9000 edge routers, which are used to aggregate 4G data traffic, will be in higher demand; increased tablet adoption, including Apple's iPad, will be encouraged; and F5's networking equipment will be able to provide improved traffic details for wireless carriers.
CHEAT SHEET Analysis: Trends Support the Industry in which the Company Operates
One of the core components of our CHEAT SHEET Investing Framework explains that companies riding macro trends tend to outperform those that don't. Think of the investing proverb, "A rising tide raises all boats." As the analysis from Merrill Lynch shows, the trend towards increasing mobility has been spurred ahead by increasing LTE availability, which in turn will boost profits in supporting industries.
"The $1 trillion global telecom service market is riding the big disruptive forces of mobility and LTE, with better economics and attractive ARPU dynamics balanced by growing cannibalization of previously important revenue streams," according to the report. Companies like Apple, Qualcomm, and the other varied companies listed by Merrill's analysts are well-situated to take advantage of the rising availability of LTE.
Don't Miss: Small Business Confidence Plunges With Politicians at the Wheel.