3 Businesses Looking to Cash in on Your Holiday Spending
The holiday season in the United States has taken on a sort of perverse dual life. On one hand are the longstanding American values of family and charity that create the backbone of our moral fiber. Thanksgiving is about giving thanks for the things we have (family), and Christmas is about giving (charity).
But if the one hand is held out palm up, the other is clenched around a fistful of cash. The holiday shopping season has evolved into nearly predatory competition for consumer dollars, and consumers themselves have developed a fairly savage appetite for spending — or, perhaps more accurately, deal seeking. Responding to pent-up demand, Black Friday expanded into Small Business Saturday and Cyber Monday, all mechanisms to bait shoppers and excuses to push product, and this year, Black Friday has bled backwards into Thanksgiving Day itself.
According to a Gallup survey, Americans report that they plan on spending an average of $704 this holiday season, down 10.4 percent from last year. Nielsen forecasts that consumer spending will increase about 2 percent this holiday season, with 30 percent of consumers planning to spend between $250 and $500, 20 percent planning on spending between $500 and $1,000, and 6 percent planning on spending more than $1,000. Deloitte reports that consumers with household incomes below $100,000 expect to spend an average of $854 this holiday season, up 8.1 percent on the year. Total holiday spending is expected to increased 12 percent.
So, which companies will cash in on this holiday spending?
1. Apple (NASDAQ:AAPL)
Next to gift cards, Nielsen projects that technology products will be the most popular gift category in 2013. Tech, of course, is a big sector, and there are a lot of consumer electronics companies that will see a sales surge in the fourth quarter (Apple's fiscal first quarter). In many ways, Apple has become a bellwether for the industry.
Although Apple doesn't have the new, category-defining product that many investors and consumers were hoping it would have ready this holiday season, it still has a strong lineup. The recently released iPhone 5S and 5C are sure to see some increased traction thanks to holiday spending, and the iPad Air is likely to continue to expand Apple's tablet footprint.
In Apple's fiscal first quarter of 2013, the company took in record revenue of $54 billion, with more than 75 million iOS devices sold. Average weekly revenue was $4.2 billion. This quarter, analysts are expecting the tech giant to rake in revenue of $57.24 billion, an average weekly revenue of about $4.4 billion. Earnings, which have struggled to grow over the past few quarters, are expected to climb 1.3 percent on the year to $13.99 per share.
In a show of good faith toward traditional Thanksgiving values, CEO Tim Cook has reportedly overruled his retail market directors and insisted that Apple Store brick-and-mortar locations remain closed on Thanksgiving Day.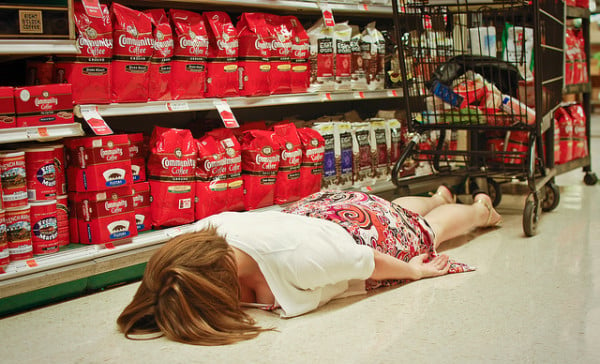 2. Hasbro (NYSE:HAS)
Moving down the list of the most popular gift categories, toys comes in third. As one of the largest toymakers in the world, Hasbro is queued up to end an already strong year on a good note. Shares are up more than 45 percent this year to date, and at a trailing price-to-earnings of 23.85, investors are willing to pay a premium for claims to to the company's earnings.
However, growth expectations for the December quarter are fairly modest. Analysts are expecting year-over-year revenue growth of 2.2 percent to $1.31 billion. Earnings are expected to climb 3.3 percent on the year to $1.24 per share. But with this in mind, it's important to point out that December-quarter earnings are expected to account for nearly 43 percent of full-year earnings, and December-quarter revenue is expected to account for nearly 32 percent of full-year revenue.
"Our brand initiatives for holiday 2013 are resonating with consumers and retailers globally as we enter the all important fourth quarter," said CEO Brian Goldner in the company's third-quarter report.
During the conference call, Goldner mentioned that franchise brands such as My Little Pony, Magic: The Gathering, Nerf, Transformers, and Play-Doh grew by 19 percent in the third quarter, foreshadowing strong fourth-quarter growth.
3. Michael Kors Holdings (NYSE:KORS)
With 57 percent year-to-date gains on the stock chart, Michael Kors Holdings is entering the holiday season with some momentum. Analysts are expecting the retailer of higher-end apparel to grow revenues 34.8 percent on the year to $858.19 million. Earnings are expected to climb 34.4 percent to 86 cents per share. Analysts are currently a little more bullish than Michael Kors's own outlook, which calls for revenue in a range between $845 and $855 million.
The December quarter is not as all-important for Michael Kors Holdings as it is for Hasbro. Holiday quarter sales are expected to account for about 28 percent of total sales, while earnings are expected to account for about 30 percent of the total.
Deloitte reports that clothing is the second most popular gift that consumers plan to buy this holiday season, falling just behind gift cards. Clothing is particularly popular during the holiday season because people often buy it out of necessity during the period. Consumers are expected to spend an average of $136, or nearly 12 percent of their total holiday spending, on non-gift clothing this year; this is up 14 percent from last year.
Don't Miss: Apple Tops Google and Amazon in New App Store Analysis.