3 Crucial Court Cases Apple Is Dealing With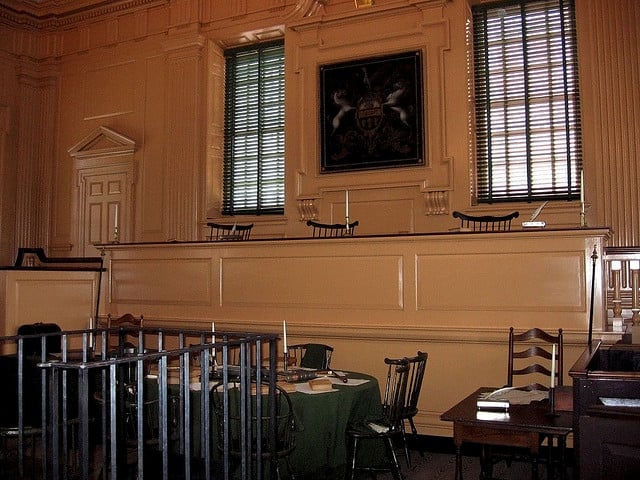 Apple (NASDAQ:AAPL) has an opportunity to achieve a hat trick of courtroom victories today as it faces three important challenges in three different venues, reports Apple Insider. Two of Apple's courtroom appearances involve its smartphone rival Samsung (SSNLF.PK) and the other appearance relates to its violation of antitrust laws in the e-book market.
1. U.S. International Trade Commission Ruling on Samsung Devices
In what is probably the most important case for Apple today, the U.S. International Trade Commission will determine if some of Samsung's mobile phones and tablets are infringing on Apple's patents. This decision was originally due on August 1 but was unexpectedly delayed until August 9. Although no reason was given for the delay, some commentators have speculated that the ITC wanted to first see how the Obama administration handled the import ban on some older Apple products.
That import ban was overturned after U.S. Trade Representative Michael Froman expressed concerns about "owners of standards-essential patents ('SEPs') who have made a voluntary commitment to offer to license SEPs on terms that are fair, reasonable, and non-discriminatory ('FRAND'), gaining undue leverage and engaging in 'patent hold-up.'" The ITC's decision in this case could result in an import ban on certain Samsung products. However, unlike the products involved in Apple's recently overturned import ban, the patents in Samsung's case are not SEPs. This makes it unlikely that the Obama administration will veto an import ban on Samsung's infringing products like it did for Apple.
2. Apple verses Samsung Appeal
This case is a continuation of the 2012 Apple vs. Samsung case in the Northern District of California. In that case, a jury found that 26 Samsung products infringed on Apple's patents and awarded the Cupertino-based company $1.05 billion in damages.
However, the original $1.05 billion damages award was reduced by $450.5 million when it was discovered that the jury based its award amount on an "impermissible legal theory" and U.S. District Judge Lucy Koh ordered a new trial to determine damages over certain Samsung products. Judge Lucy Koh also refused Apple's motion for a permanent ban on 26 Samsung products. Apple is appealing that decision and will present its arguments to the Court of Appeals for the Federal Circuit for getting an injunction against Samsung's infringing products.
Meanwhile, Apple has accused Samsung of trying to "delay and derail the damages retrial" with various motions it has filed with the court. One of these motions requested a new trial over Apple's so-called "rubber-banding" patent reports Foss Patents.
3. U.S. Department of Justice's E-Book Remedy Proposal
Less than a month after Judge Denise Cote ruled that Apple violated antitrust laws when it conspired with multiple publishers to fix prices in the e-book business, the U.S. Department of Justice submitted a proposal to the court that outlined a "remedy" for Apple's anticompetitive actions. One of the Department of Justice's requests is that Apple "be prohibited from entering into agreements with suppliers of e-books, music, movies, television shows or other content that are likely to increase the prices at which Apple's competitor retailers may sell that content."
In a court filing, Apple called the stipulations outlined in the proposal "a draconian and punitive intrusion into Apple's business," reports Bloomberg. The five major publishers that Apple conspired with also objected to the proposal since it would forbid them from using the agency model contracts that allow them to control the retail price for e-books.
Today the court is holding a hearing on the Department of Justice's suggested remedies. Although the proposal contains many stipulations that Apple may find "draconian," the Cupertino-based company may be most concerned about the provision that hinders its ability to make agency model contracts with companies in other digital content markets.
Follow Nathanael on Twitter (@ArnoldEtan_WSCS)
Don't Miss: Is This the iPad 5 Screen?