3 Exciting Smartphone Premieres This Month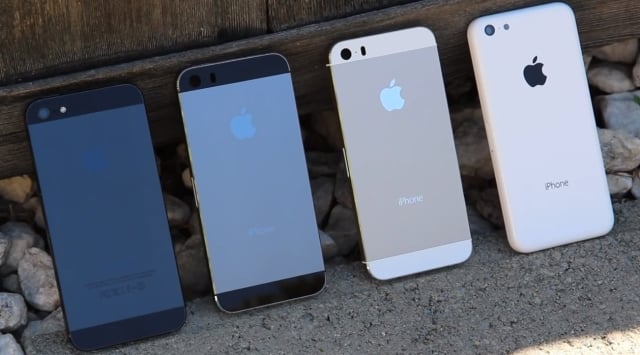 Smartphone season has officially begun. Several important tech product premieres are occurring this month, including the unveiling of Apple's (NASDAQ:AAPL) next-generation iPhones. However, the Cupertino-based company's September 10 media event isn't the only smartphone show to watch in September. Here are three major smartphone launches happening this month.
1. Apple iPhone 5S and iPhone 5C
Let's start with what is probably the most anticipated smartphone premiere of the month. Although Apple has yet to make a formal announcement, unnamed insider sources cited by multiple media outlets have practically confirmed that Apple will unveil its latest iPhone models at a September 10 media event. In previous years, Apple's iPhones were made available to the public approximately ten days after the product was unveiled.
This has led many commentators to point to September 20 as the date for when the new iPhones will be available for purchase. This prediction was bolstered by reports that T-Mobile (NYSE:TMUS), AT&T (NYSE:T), and Apple had all restricted employee vacation time around this date.
For the first time, Apple is expected to reveal two different iPhone models. The iPhone 5S will be a typical flagship device upgrade with a faster processor, better camera, and possibly even an integrated fingerprint sensor. The iPhone 5C will be a lower-cost plastic device and will be available in multiple color options.
2. Samsung Galaxy Note III
Samsung (SSNLF.PK) is holding its media event on September 4, when it will unveil the latest version of its Galaxy Note "phablet" device. Samsung launched its first smartphone/tablet hybrid device in 2011. The first Galaxy Note featured a 5.3-inch screen and its successor — the Galaxy Note II — featured a 5.55-inch screen.
Like its predecessors, the Galaxy Note III is also expected to receive an incremental boost in screen size. Based on leaked images from FanaticFone that purport to show the screen for the upcoming device, PhoneArena estimates that the latest Samsung phablet will feature a 5.7-inch screen. The Los Angeles Times reports that Samsung may also announce a companion smartwatch product known as the Galaxy Gear.
3. Sony Xperia
Like Samsung, Sony (NYSE:SNE) is also unveiling a smartphone on September 4. Although it didn't reveal any specific details, Sony offered a glimpse of the as-yet-unnamed smartphone in a recently released teaser video.
Like the previously unveiled Xperia Z Ultra, Sony's newest smartphone is expected to be waterproof since the video depicts the device underwater. According to Mashable, the next-generation Sony smartphone is rumored to feature a 21-megapixel camera and a Snapdragon 800 processor.
The importance of these smartphone premiere events for each of these companies cannot be overstated. As the overall smartphone market becomes increasingly crowded with devices, smartphone makers must introduce new and innovative technologies in order to entice consumers to purchase their particular product. By the end of this month, smartphone customers and investors will both have a clearer idea of how each of these companies' products will perform in the market in the coming months.
Follow Nathanael on Twitter (@ArnoldEtan_WSCS)