Who are Apple's 3 Biggest Competitors?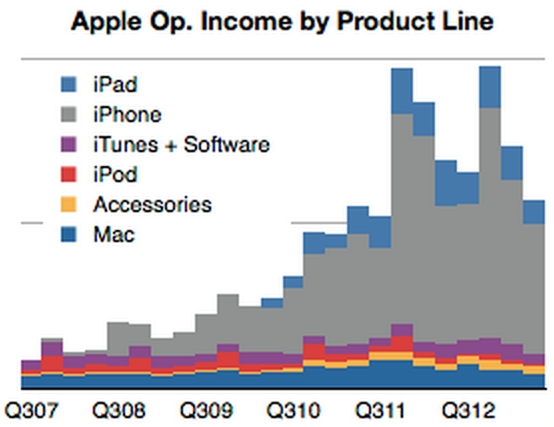 Who are Apple's (NASDAQ:AAPL) competitors and how do they measure up against the Cupertino-based company? Analyst Horace Dediu at Asymco ponders this question and attempts to answer it using multiple informative graphs.
Dediu notes that determining who Apple's primary competitors are is a challenge in itself. After all, Apple makes a wide variety of products that penetrate many different markets. When it comes to smartphones, perhaps Samsung (SSNLF.PK) is its biggest competitor. Apple may not have any close competitors in the tablet market, but perhaps Amazon (NASDAQ:AMZN) or Microsoft (NASDAQ:MSFT) qualify as potential threats to the iPad's dominance.
Google (NASDAQ:GOOG) might be considered an Apple competitor on multiple fronts. Google-owned subsidiary Motorola recently unveiled the Android-powered Moto X smartphone, which could be a possible competitor to Apple's iPhone. Google also offers the Google Drive cloud service, which could be considered a competitor to Apple's iCloud. While Apple is still rumored to be developing its own wearable tech product, Google has already ventured into this growing market with its Google Glass product.
Here are some of Dediu's informative graphs that demonstrate how the iPhone maker measures up against three of its so-called competitors when it comes to operating income and margins.
1. Samsung
Dediu notes that the Korea-based smartphone maker has recently demonstrated "great growth," but there are doubts about its long-term viability.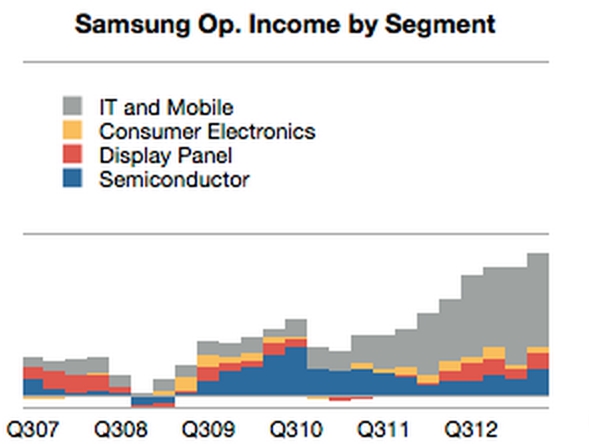 2. Google
The Mountain View-based company has created many products and services that could be considered direct competitors to Apple's devices and iOS platform.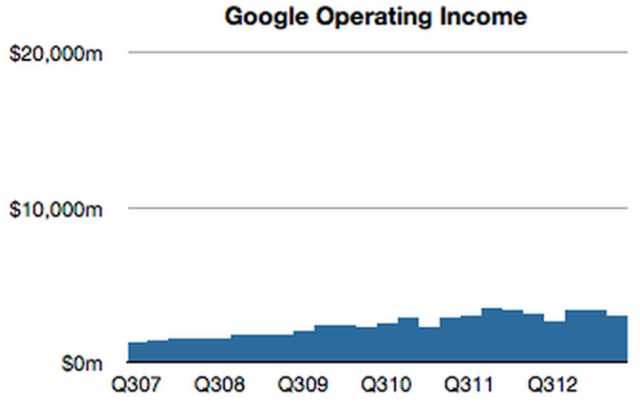 3. Microsoft
The software giant has recently taken a hit from the declining PC market. Microsoft's struggling Surface RT tablet also incurred the company a $900 million writedown according to the company's fourth quarter results.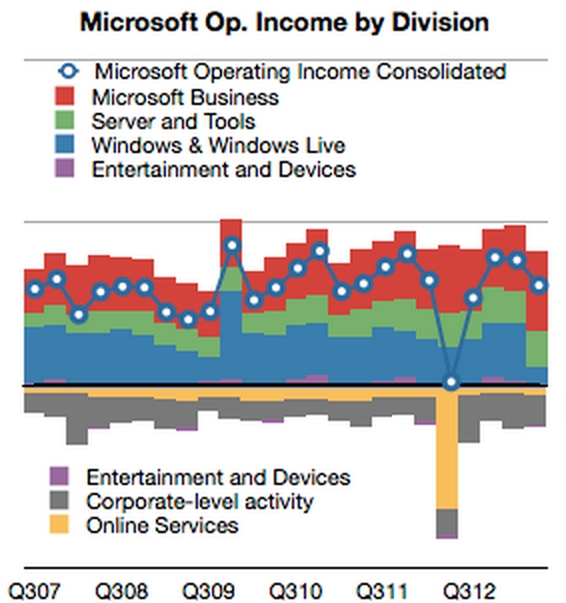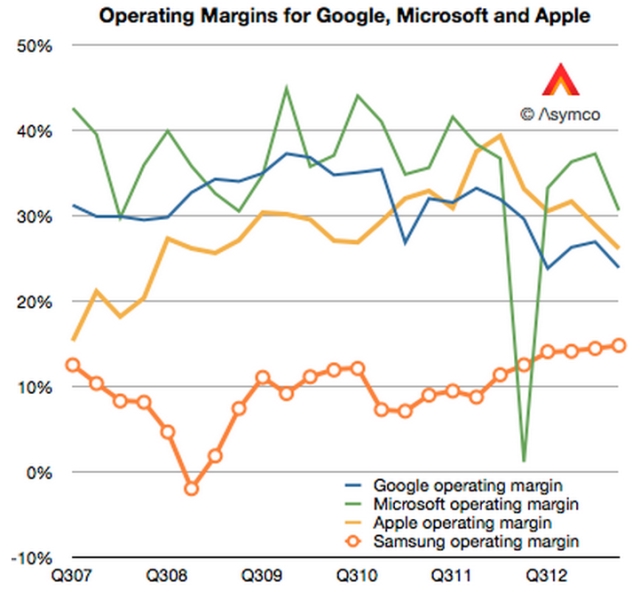 Follow Nathanael on Twitter (@ArnoldEtan_WSCS)
Don't Miss: Analyst: Apple's Secondhand iPhones Are Worth More than Competitors' Smartphones.