3 Reasons Airlines Want Your Personal Data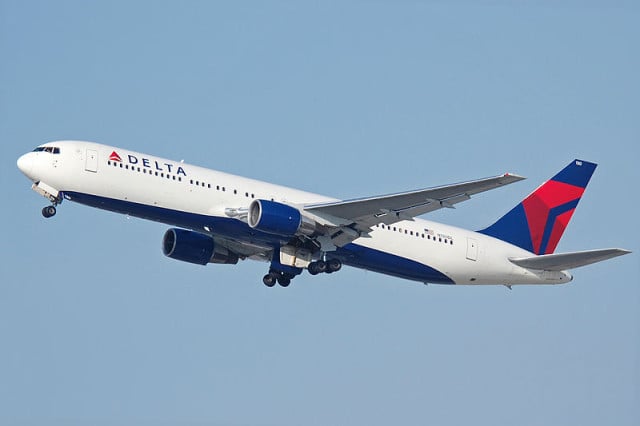 Thanks to an evolving technological landscape and companies' increased ability to store their consumers' personal data, more and more publications are coming out with reports that detail how different industries use this new wealth of information.
It's no secret that tech giants like Google (NASDAQ:GOOG) and Facebook (NASDAQ:FB) now benefit from the mass of data available, but the technology industry isn't the only one taking advantage of what's out there. A recent eye-opening Wall Street Journal report highlights another industry that consumers have to look out for.
According to The Journal, airlines are now the latest companies to jump on-board the creeper train, and they are using their accessible customer data to better personalize the flying experience and target their marketing pitches. That could explain why certain attendants already knew you were a vegetarian on your last flight, or why flight attendants pinned you as the one with a weakness for Apple (NASDAQ:AAPL) products.
Doesn't always sound so bad, right? The problem is, it's a double-edged sword. Fliers can benefit from their attendants' increased knowledge and ability to personalize their offerings; however, the practice also can feel at least a little intrusive, and some customers find it uncomfortable that the flight attendants on board know how much money they make in a year, or how often they fly.
So far, American Airlines, United Continental Holdings (NYSE:UAL), and JetBlue Airways (NASDAQ:JBLU) are the standout U.S. airlines to amass their customers' information using identifiers, including frequent-flier numbers, email addresses, and phone numbers, but many others are working to quickly follow suit now that they've recognized how lucrative the system can be.
Still unsure why the fact that you're a vegetarian or a frequent-flier is that important to airlines? Here's why:
1. Finding the Frequent Fliers
One of the most important pieces of information airlines can access from customer data is how frequently a consumer travels. Carriers want to identify their most lucrative consumers so they can be especially attentive to the fliers who provide them with the most business, and now that the airlines industry is struggling and competition is more rigid than ever, companies recognize the need to be better than the best.
If American knows your eating habits, remembers your favorite cocktail, and brings you a blanket on each trip because you're always cold, while Delta treats you like a stranger, what situation is more favorable?
In many cases the first, but it's not always that simple. According to The Journal, Delta (NYSE:DAL) came under fire this year when customers discovered their personal information in computer code on the carrier's website, including their ages, estimated annual incomes, and home values. So how exactly does one justify that?
2. Targeted Marketing Pitches
The next biggest benefit airlines can reap by mining through customers' personal data is the ability to learn fliers' spending habits and retail preferences. Marketers often like to advertise on airlines because they understand that consumers are more likely to buy on-board when they are trapped in a small place with nothing else to do, and airlines can increase their appeal to marketers by boasting their understanding of consumers' preferences.
Just as Facebook makes its marketing more relevant to "friends" by using user data to advertise the most appropriate products, airlines can do the same, especially if they are stocked with products that fliers on specific flights have a history of buying. An example of an easy way to do this is arming cabin crews with tech devices like Apple's iPad minis. If certain fliers have a history of buying Apple products, airlines and the tech giant can work together to push their sale on board, and then both parties win.
The other thing about tablets is that it is through those little devices that many flight attendants now have all of their information. The Journal highlights that many cabin crews these days have tablets or smartphones on board that show maps with details on fliers, and that is exactly how attendants know your retail vices even before you set foot on the aircraft.
Still not convinced such marketing works? A small airline like Allegiant Travel Co (NASDAQ:ALGT) can prove it. The Las Vegas, Nevada-based carrier purposefully sells products on board based on a flight's destination, and as a result, sold $21 million of third-party products in the first half of 2013.
3. Recognition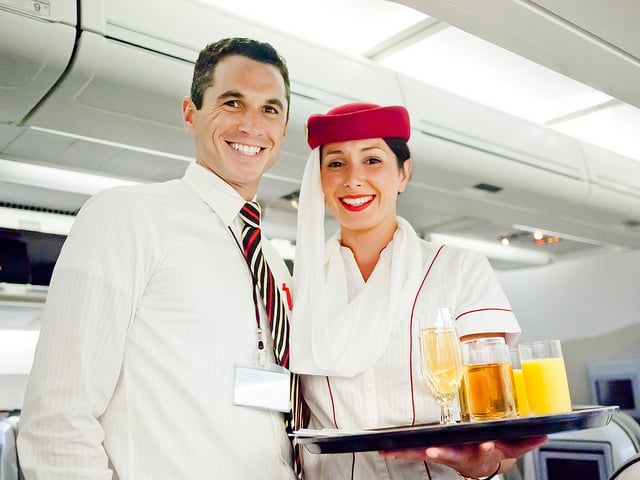 This last one merely complements the aforementioned advantages, but it still is an important tool airlines can employ to make fliers feel welcome on a flight, and especially help frequent fliers feel special.
Certain airlines have encouraged their cabin crews to use customer information and then search the Internet to find images of frequent fliers so attendants are able to recognize customers and greet them personally. Don't believe it? British Airways is just one example of an airline that has employed the tactic, and it was blasted in a U.K. newspaper recently after customers caught on to the practice.
The whole practice of mining consumer data has understandably already turned a lot of travelers off, and for good reason. However, it still doesn't look like customers have much of a choice these days, and many carriers have erected strict rules that prevent fliers from opting out of data programs. Fortunately, some are better than others in regards to promises about protecting customer data, but it's all becoming relative, which is scary in and of itself.
The one thing that airlines have going for them now is that many fliers still don't know what information their airlines have access, but once word gets out, it could all be a different story.
Don't Miss: Which Airlines Are Making It Easier for the American-US Airways Merger?