3 Reasons to Buy Apple Stock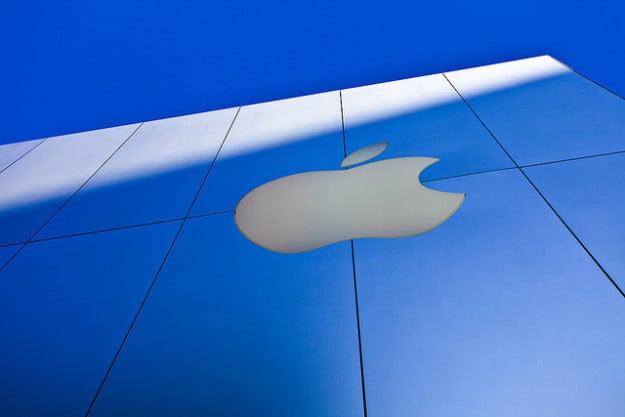 Since falling from the $700-plus heights of September 2012, Apple (NASDAQ:AAPL) stock has gained a reputation for volatility. The last several months have not helped Apple's reputation in this regard, since the stock dipped below $400 in April before its $100 billion shareholder capital return plan and dividend increase briefly propelled the stock above $450.
Despite the anticipated "June bounce" from the Worldwide Developers Conference last week, Apple stock finished the week down 3.31 percent at $430.05. With so many naysayers doubting Apple's viability, it's a good time to reiterate three of the Cupertino-based company's fundamental strengths.
1. The Apple Brand
Last year Interbrand ranked Apple as one of the most valuable brands in the world, second only to Coca-Cola (NYSE:KO). Interbrand notes: "Apple is the archetypal emotional brand. It's not just intimate with its customers, it is beloved. For many people, it embodies the very essence of imagination, design, and innovation. Apple has a story and a meaning; it lives that story and meaning, and lives it well."
Much of this brand loyalty can be directly attributed to Apple co-founder and CEO Steve Jobs. Perhaps Jobs expressed Apple's future potential the best in his 2011 resignation letter, when he wrote, "I believe Apple's brightest and most innovative days are ahead of it."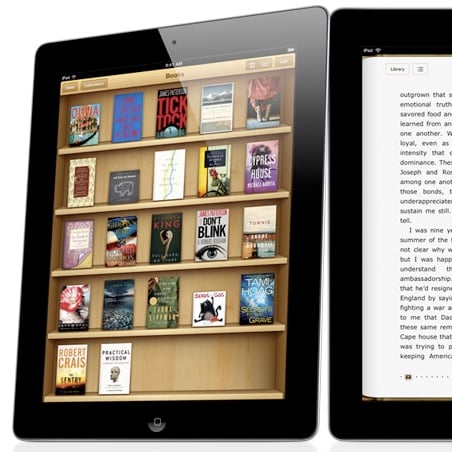 2. Sticky Ecosystem
For a variety of reasons, Apple is able to retain its users better than other companies. A recent study by market research company Forrester Research discovered that 56 percent of Apple's worldwide users can be classified as "devotees." "Devotees" are users who exhibit the greatest bond to a particular ecosystem to the exclusion of any other. These users have many kinds of mobile devices, but every device is meshed to their favorite mobile ecosystem.
Some of the groundbreaking products found in Apple's ecosystem include the iPod, the iPhone, and the iPad. Apple's ecosystem also includes its enormous iTunes library that contains 35 million songs, 60,000 movies, 1.75 million iBooks, and 850,000 iOS apps.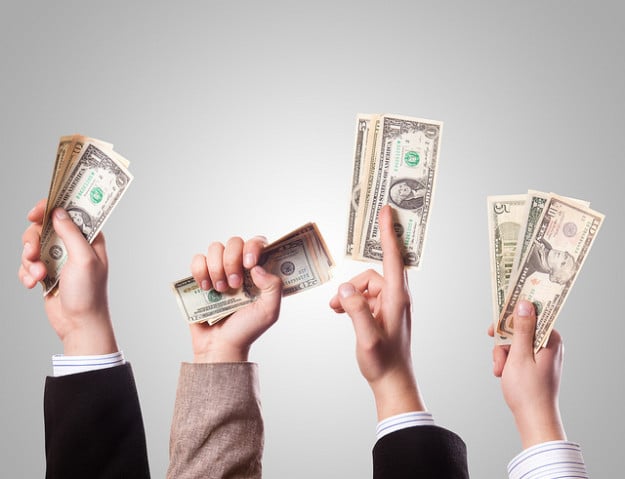 3. Premium Pricing
Finally, Apple is able to charge a higher price for its products than any of its competitors, thanks to the power of its brand and its ecosystem of premium content and products.  According to the investment research firm Canaccord Genuity, Apple took 57 percent of the profits in the handset business for the first quarter of this year.
This is despite the fact that Apple only held 18.2 percent of the worldwide smartphone market in the same quarter. Here's how Apple has traded over the past three months.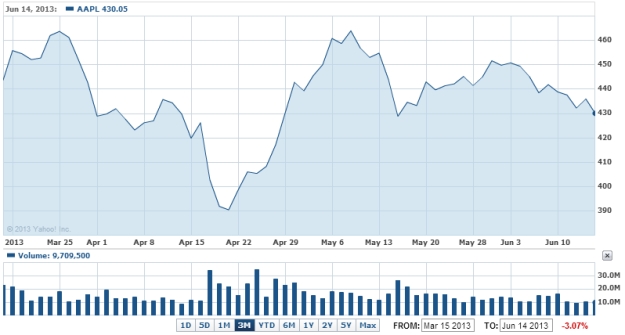 Here's how Apple traded on Monday: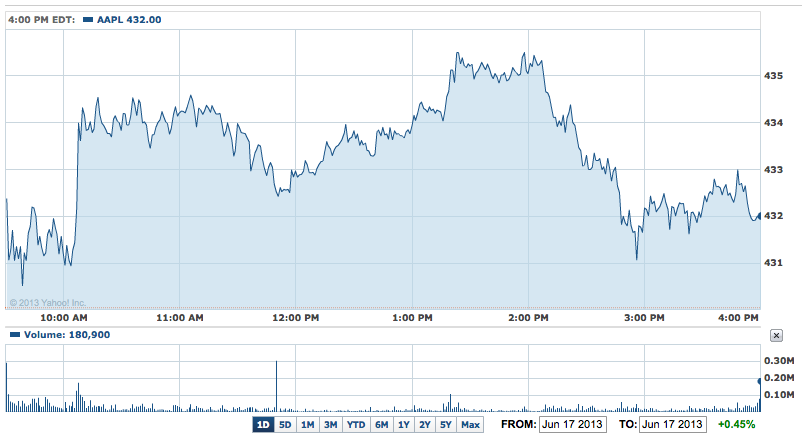 Follow Nathanael on Twitter (@ArnoldEtan_WSCS)
Don't Miss: The Apple Venture That Almost Never Happened.