3 Reasons Why Apple Is in an Upswing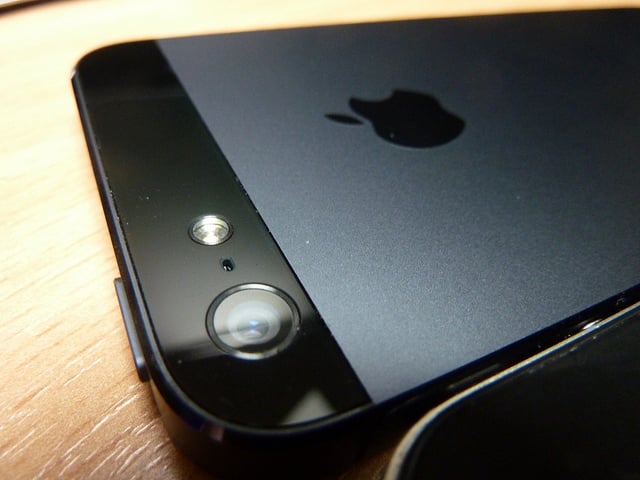 Although Apple's (NASDAQ:AAPL) third-quarter results were above consensus estimates, many analysts still remain concerned about the increasing competitive pressure from lower-price smartphones, slipping iPad sales, and declining revenue in China. However, Apple commentator Ian Wyatt at Seeking Alpha identified three positive signs in Apple's quarterly earnings report that may indicate the Cupertino-based company is on the edge of a comeback.
1. iPhone Sales
Apple sold 31.2 million iPhones in the June quarter, beating consensus estimates of 26.5 million. This is 51 percent more than the 26 million iPhones Apple sold in the same quarter last year. This figure seems to contradict the conventional wisdom that the high-end smartphone market is slowing down as growth shifts to the low-end of the market.
Apple Chief Executive Officer Tim Cook gave his opinion on the "low-end" smartphone market theory during Apple's third-quarter earnings results conference call. "I don't subscribe to the common view that the higher end if you will of the smartphone market is at its peak. I don't believe that but we will see and we will report our result as we go along," stated Cook.
Respected Apple analyst Horace Dediu at Asymco is also skeptical of this view of the smartphone market. Despite the 59 percent U.S. mobile market penetration, Dediu notes that there seems to be no slowdown in smartphone adoption rates.
2. Emerging Markets
Although Apple's third-quarter revenue in the Greater China market fell 14 percent from the year-ago quarter, it saw significant growth in other emerging markets. Apple CFO Peter Oppenheimer noted "very strong year-over-year growth in iPhone sales in a number of both developed and emerging markets including the U.S., UK, Japan, Brazil, Russia, India, Thailand and Singapore."
Tim Cook added that, "India was up over 400 percent. Turkey and Poland were both up over 60 percent. The Philippines were up about 140 percent." If Apple releases a low-cost iPhone, sales in these crucial emerging markets are likely to increase even more.
3. New Products
Finally, you can never discount Apple's ability to create entirely new revenue streams from new "must-have" products. "We are really excited about the upcoming releases of iOS 7 and OS X Mavericks, and we are laser-focused and working hard on some amazing new products that we will introduce in the fall and across 2014," stated Cook.
What will these "amazing new products" be? These new products could include the long-rumored iWatch, iTV, or even something completely unexpected. One only has to look at the history of the digital media player or mobile phone to understand Apple's potential for success.
Follow Nathanael on Twitter (@ArnoldEtan_WSCS)