3 Reasons Why Apple Will Lose the E-Book Trial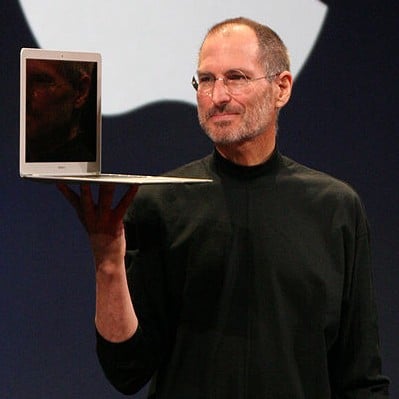 Is Apple (NASDAQ:AAPL) destined to lose the e-book antitrust trial? Although the antitrust lawsuit was originally filed by the U.S. Department of Justice way back on April 11, 2012, the actual trial won't start until Monday, June 3 in the District Court for the Southern District of New York. However, many commentators believe that Apple has already lost the case before even having a chance to make their opening arguments.
Here are the three main reasons why Apple may have already lost the e-book price-fixing trial before it has even started:
1. The Evidence
"The DoJ's case is based on fictions and incomplete quotations. The actual evidence proves that Apple did not conspire to fix prices in the e-book business. We look forward to trial," said Orin Snyder, one of Apple's lawyers via The New York Times. Although Apple's lawyers are putting on a brave face, there does seem to be a preponderance of evidence that supports the government's allegations.
Even worse, a lot of this evidence comes straight from former CEO Steve Jobs. In an email to News Corp. (NASDAQ:NWSA) executive James Murdoch, Jobs asked HarperCollins to, "Throw in with Apple and see if we can all make a go of this to create a real mainstream ebooks market at $12.99 and $14.99." At the time, Amazon (NASDAQ:AMZN) was dominating the market by selling e-books at a standard price of $9.99.
The government also uses Jobs's own words from his authorized biography. In its court filing via the Roanoke Times, the government alleges that Jobs admitted "the price-fixing conspiracy when, the day after publicly announcing Apple's forthcoming iBookstore, he explained to his authorized biographer that Apple had told the publishers, 'We'll go to the agency model, where you set the price, and we get our 30 percent, and yes, the customer pays a little more, but that's what you want anyway.'"
2. The Judge
In what was universally acknowledged as an unusual move, the federal judge who is overseeing the trial shared her opinion on the merits of the Department of Justice's case. Via the Wall Street Journal, U.S. District Judge Denise Cote stated, "I believe that the government will be able to show at trial direct evidence that Apple knowingly participated in and facilitated a conspiracy to raise prices of e-books, and that the circumstantial evidence in this case, including the terms of the agreements, will confirm that."
Although it seems improper for a judge to offer their opinion before the trial had even begun, Judge Cote was careful to qualify her opinion by stating that she was only commenting based on the evidence that she had seen in the pretrial phase. Although the judge said she is still open to changing her opinion based on the "testimony of the witnesses and further argument from counsel" she seemed to be signaling to Apple that it might want to settle out of court.
3. The Other Defendants
Five other defendants that were charged in the same conspiracy have all settled with the government. Apple's former co-defendants include CBS's (NYSE:CBS) Simon & Schuster, Hachette Book Group, Inc ., News Corp.'s HarperCollins, Pearson Plc's Penguin Group, and Verlagsgruppe Georg von Holtzbrinck GmbH and Holtzbrinck Publishers, LLC (doing business as Macmillan).
Presumably these five companies settled because of the strength of the government's case against them. Remember, they were all accused of participating in a price-fixing conspiracy that was allegedly orchestrated by Apple. It seems unlikely that the primary instigator of the conspiracy would be found innocent after five co-conspirators essentially admitted their guilt. Book publisher Penguin even voided a deal with Apple to settle a similar case brought by European Commission regulators.
Some commentators have suggested that Apple is only continuing its battle against these charges in order to protect the legacy of Steve Jobs. Whether Apple is fighting this case to clear Jobs's name or whether it sincerely believes it is innocent of the charges, the Cupertino-based company is determined to have its day in court.
Follow Nathanael on Twitter (@ArnoldEtan_WSCS)
Don't Miss: This Is Tim Cook's Strategy for Success.