3 Tech Stock Stories For a Monday Investment Scan
Apple (NASDAQ:AAPL): Closing price $442.93
The analyst Brian White at Topeka Capital Markets believes that China's rapid growth in fast-mobile subscriptions, along with the growing mobile rivalry among the huge Chinese mobile carriers, will be crucial factors in propelling Apple's stalled-out stock price to unknown levels at more than $800. With more than three  quarters of net new mobile growth in the emerging markets, Apple needs a cheaper and more carrier-inviting product suite, which White says should arrive this  summer. On Monday, the three top Chinese carriers posted subscriber growth for April, and wireless subscribers gained 13 percent year-over-year to 1.16 billion.
Are these stocks a buy or sell? Let us help you decide.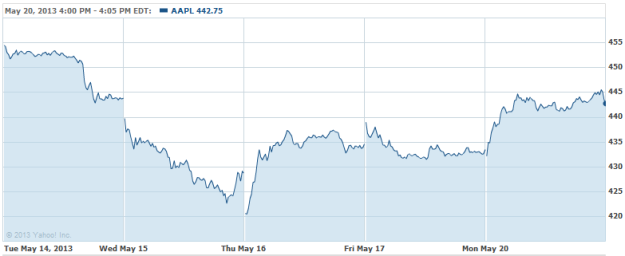 UniPixel (NASDAQ:UNXL): Closing price $25.95
The provider of Performance Engineered Films to the touchscreen, electronics, and lighting and display markets, has received a $5-million payment pursuant to its recently- announced second preferred price and capacity license with a significant touch-screen ecosystem partner. UniPixel recruited the licensee to make easier the development, debut and output of products that sport next-generation touch screens based on UniPixel's UniBoss" pro-cap, multi-touch sensor film. UniPixel will recognize the payment as deferred revenue in the second quarter, and apply the funds towards building out an additional 1 million square feet per month of UniBoss production capacity.
Are these stocks a buy or sell? Let us help you decide.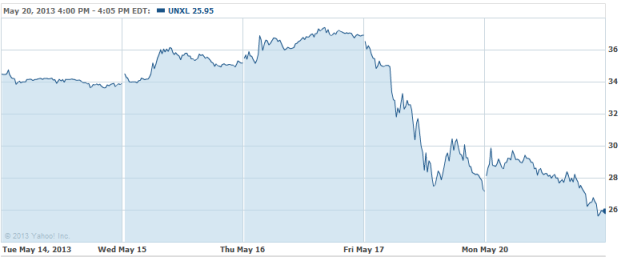 Priceline.com (NASDAQ:PCLN): Closing price $842.50
Shares have been upgraded at Deutsche Bank from Hold to Buy, alongside a price target of $900, up from $715.00. Analyst Ross Sandler said that margins should stabilize and the multiple could rise back to 20x. Sandler commented in part that "PCLN is the clear global secular winner in the OTA space, owing to its unique supply footprint, industry-high growth rates and margins, and overexposure to our preferred international hotel bookings. We believe it should start to see margins stabilize in the second half as it comps the negative ROI period that began in mid-2012."
Are these stocks a buy or sell? Let us help you decide. Check out our Stock Picker Newsletter now.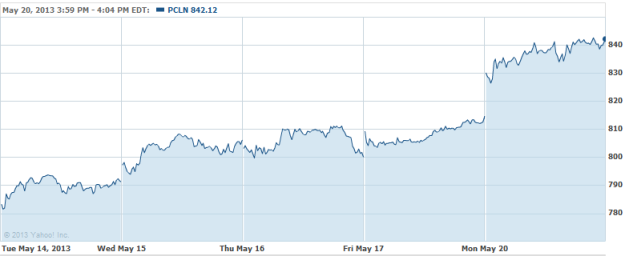 Don't Miss: Can LG Bend Its Way to the Top In the Smartphone War?