3 Tech Titans Making Noise: Apple Beats iPad Estimates, Cisco Risks Underperformance, and Yahoo Goes Shopping
Apple (NASDAQ:AAPL): IDC has released its latest quarterly data for the tablet market, and the results are staggering. The firm contends that the market for tablets grew 142 percent — significantly more than Strategy Analytics' "modest" 117 percent figure — over the same quarter last year, with 42.9 million units shipped — more than the entire first half of 2012 combined. Apple's iPad and its variations outperformed according to the firm, moving 19.5 million units, compared to a forecast of 18.7 million. It also contends that Google's (NASDAQ:GOOG) Android-powered devices made up 56.6 percent of the market in the first quarter, with 27.8 million devices shipped. By Strategy's estimates that number was closer to 17.6 million.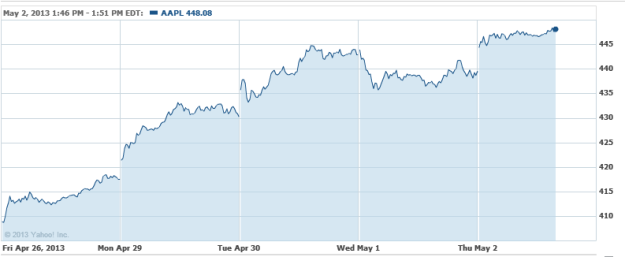 Cisco (NASDAQ:CSCO): Channel checks conducted by Oppenheimer indicate that Cisco might miss its April quarter revenue goals, and may be in-line to slightly below consensus estimates. However, the July quarter revenue estimates could wind up being at the higher end of the company's guidance. The firm doesn't expect Cisco's results to "spook investors," and it keeps an Outperform rating on the shares.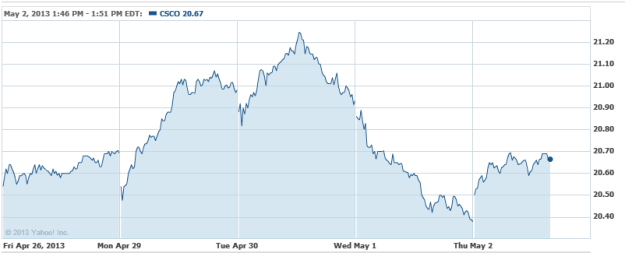 Yahoo (NASDAQ:YHOO): Yahoo's shopping streak continues, as it snaps up Astrid, and its four million users. The to-do list app will maintain business as usual for 90 days, before Yahoo puts some touches on it. The app allows users to create and manage task lists on the iOS and Android platforms, as well as on the web. The purchase — of which details were not released — falls in line with Yahoo's goal of building up its mobile offerings.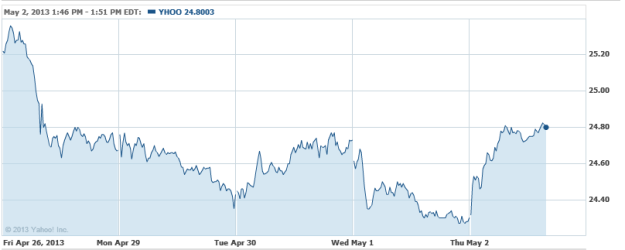 Don't Miss: These Banks Made Hay With the Apple Bond Sale.