3 Tech Titans Making Noise: Apple Exec Departs, Amazon's Hiring Initiative, and Dell Looks Past Shareholder Vote
Apple Inc. (NASDAQ:AAPL): Apple announced that Senior Vice President of Technologies Bob Mansfield is "no longer" on the company's executive team, though the company gave little to no indication as to why, AllThingsD reports. "Bob is no longer going to be on Apple's executive team, but will remain at Apple working on special projects reporting to [CEO] Tim [Cook]," company spokesman Steve Dowling told the publication.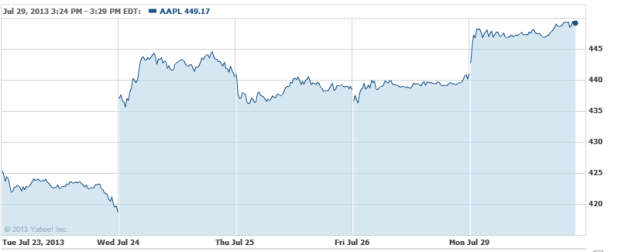 Amazon.com (NASDAQ:AMZN): Amazon is amassing a substantial hiring effort, bringing on board 5,000 new employees — joining the 20,000 who already work in the company's vast warehouse network — who will be placed at 17 of the company's shipping locations. The boost will help fill out Amazon's two-day shipping pledge, available to members of Amazon's $79 per year Prime service. The online retail giant plans to open five more facilities this year, after adding 20 locations last year.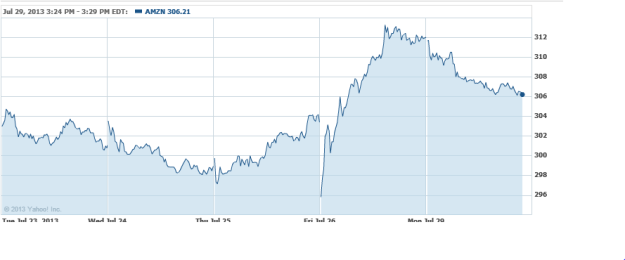 Dell Inc. (NASDAQ:DELL): Founder Michael Dell says that he intends to stay at the company in the event that his leveraged buyout offer with Silver Lake is rejected, as he reiterated that their increased proposal of $13.75 per share is their "best and final offer" in an e-mail interview with Bloomberg.  It "only takes about 23 percent of the outstanding shares to block the transaction," he said. "This is an unfair result that does not accurately reflect what the shareholders want."