3 Tech Titans Making Noise: Apple Gets a Price Check, Nokia's Sales Numbers, Yahoo Grabs Pogue
Apple Inc. (NASDAQ:AAPL): Societe Generale analyst Andy Perkins has slapped a price target of $575, up from $500, on Apple with a rating of Buy, up from Hold. "We suspect that lower competition may enable Apple to take more market share and help it to rebuild margins," Perkins said. A month ago, Perkins took his Buy rating down after Apple reported a spectacular iPhone 5S/5C release weekend but didn't make any adjustments to its guidance.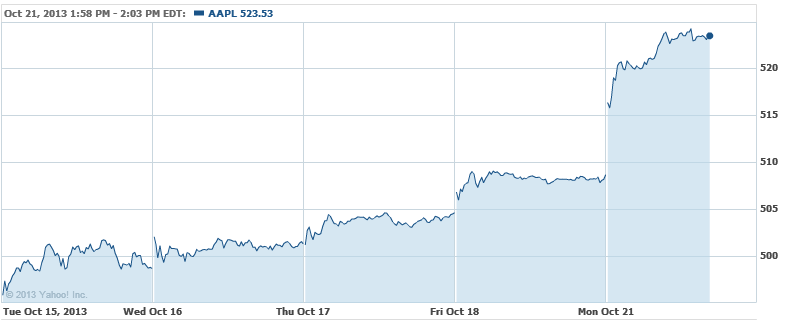 Nokia Corp. (NYSE:NOK): Shares of Nokia are up slightly as a report indicates that Nokia's handset sales have pierced the 8 million mark for the third quarter, compared with 7.4 million from the second quarter. That number would be double the figure from the third quarter of 2012; the speculations are surfacing just ahead of Nokia's Abu Dhabi event on Tuesday, where it is expected to reveal six new products, including a tablet computer.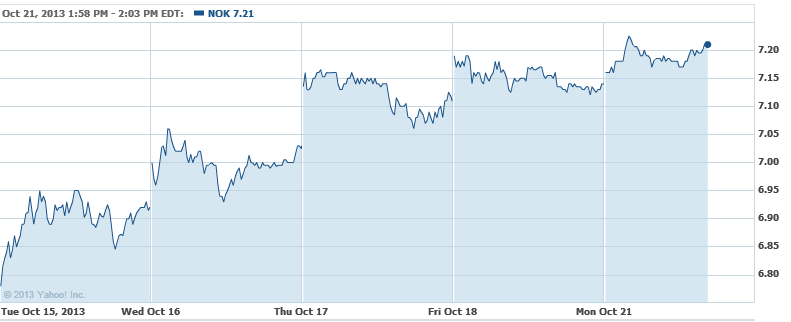 Yahoo Inc. (NASDAQ:YHOO): Yahoo has grabbed beloved New York Times tech columnist David Pogue to head up a new unit that will see a "major expansion" of Yahoo's tech coverage via a new website, the company announced. "This is a company that's young, revitalized, aggressive — and, under Marissa Mayer's leadership, razor-focused, for the first time in years," Pogue wrote on Tumblr.

Don't Miss: Will Nokia Make a Bid for Alcatel-Lucent's Wireless Unit?