3 Tech Titans Making Noise: Apple Is in Court Again, Amazon's Grocery Plans, Yahoo's Stock Dealings
Apple Inc. (NASDAQ:AAPL): A California jury is due to convene and determine the outcome of Apple's $382 million patent lawsuit against Samsung Electronics (SSNLF.PK) on Wednesday in the latest spat in the ongoing war between the two tech giants. Samsung maintains that it only owes Apple $52 million for using features such as the pinch-to-zoom function on earlier-generation products; this particular case will decide how much of the previous $410.5 million settlement Samsung will "pay back" to Apple.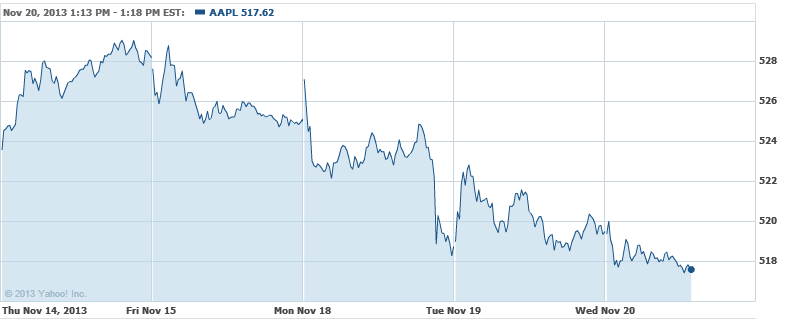 Amazon.com Inc. (NASDAQ:AMZN): While it already offers its own brand of batteries, keyboards and bedding, Amazon is looking to expand its private-label products to the grocery store shelves. AllThingsD reports that recent job listings indicate that Amazon is making the push into supermarkets. The possibilities range from groceries to health and personal care to baby products; the AmazonFresh grocery delivery operation is also a part of the division, AllThingsD reports.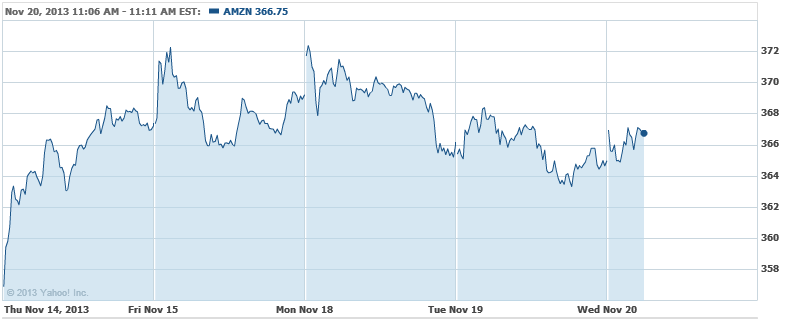 Yahoo Inc. (NASDAQ:YHOO): Yahoo has added $5 billion to its share repurchase program and will also offer a private float of $1 billion in convertible senior notes, due in 2018. Yahoo noted that net proceeds from the offering will be used for general corporate purposes including acquisitions or other strategic transactions, additional repurchases of common stock, and working capital.