3 Tech Titans Making Noise: Apple Leads in PC Shipments, Loeb Puts Ball Back in Sony's Court, and Nokia Buys Out Siemens
Apple Inc. (NASDAQ:AAPL): Apple led the worldwide market in overall personal computer shipments in the second quarter, even despite a lack of growth in the overall PC market as a whole. Apple's iPads led the charge, as desktops and notebooks only accounted for around 20 percent of its total PC shipments. However, Apple's share of the PC market slid from 19.4 percent in the second quarter of last year to 17.1 percent in the same quarter this year.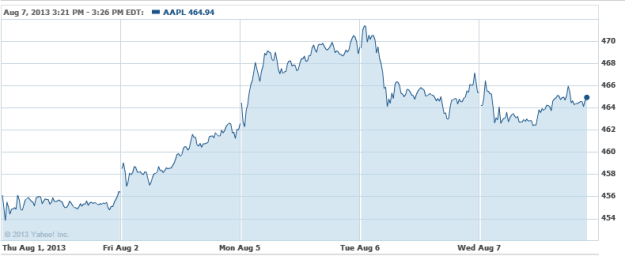 Sony Corp. (NYSE:SNE): Third Point Capital's Daniel Loeb will give Sony some space and time to prove how its content and hardware operations benefit each other, but the hedge fund manager wants the company to provide detailed plans and set financial targets for the entertainment division to ensure a greater burden of accountability. Loeb expects significant progress by May and doesn't intend to start a proxy fight, nor is he likely to call a special meeting before then. Third Point holds a 6.9 percent stake in the electronics maker.

Nokia (NYSE:NOK): Nokia has officially closed its $2.2 billion acquisition of Siemens's (NYSE:SI) 50 percent holding in the Nokia Siemens joint venture, which will be retitled as Nokia Solutions & Networks (conveniently still NSN for short). Nokia is still planning on shedding 17 percent of the workforce, or 8,500 jobs, to 42,000 by the end of 2014.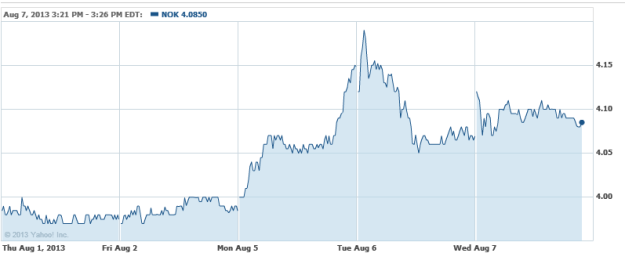 Don't Miss: Worried About the Safety of Your iPhone Charger? Exchange It at Apple.