3 Tech Titans Making Noise: Apple Loses Tablet Market Share in China, Google Seeks NFL for YouTube, and Sony Lures PS3 Users
Apple Inc. (NASDAQ:AAPL): IDC estimates show that Apple's iPad market share in China has fallen to 28 percent of the computer tablet market in the second quarter from a lofty 49 percent last year. The growth of cheaper devices running Google's Android played a significant role in the decline even as shipments of the iPad rose to 1.48 million units from 1.15 million.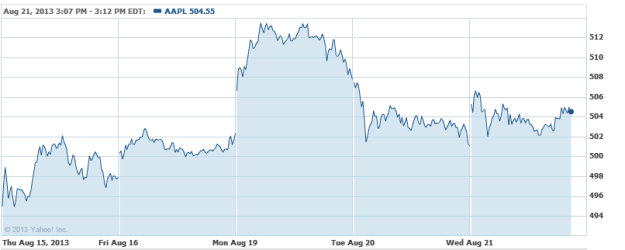 Google Inc. (NASDAQ:GOOG): Larry Page and YouTube content chief Robert Kyncl reportedly met with an NFL consortium that included Commissioner Roger Goodell to discuss, among other things, the rights to the NFL's Sunday Ticket subscription package. DirecTV (NASDAQ:DTV) currently pays $1 billion per year for the rights to Sunday Ticket, a cost that is then pushed to its 20 million or so U.S. subscribers for about $45-$60 per month; the deal is set to expire at the end of next year.

Sony Corp. (NYSE:SNE): Sony executive Andrew House says that PlayStation 4 preorders have topped 1 million prior to the unit's release date of November 15. To encourage PS3 users to upgrade, Sony says it will offer "significantly discounted" digital copies of PS4 titles to gamers who have already bought the PS3 versions, adding that there will be 33 titles available for the fourth-generation console by year's end.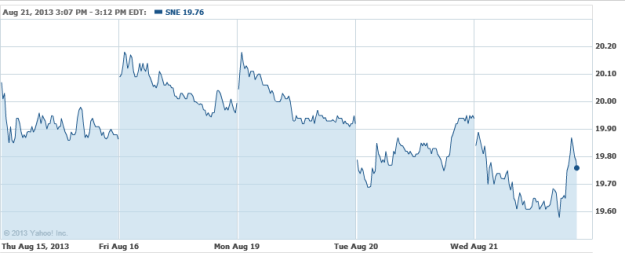 Don't Miss: Did Icahn's Position Disclosure Hurt Apple's Bonds?