3 Tech Titans Making Noise: Apple May Lose Ground, BlackBerry's Slippery Slope, Google Wins in Court
Apple Inc. (NASDAQ:AAPL): Samsung (SSNLF.PK) was able to put more distance between itself and Apple during the third quarter, as Gartner now projects that Samsung sold 80.36 million smartphones during the period against 55 million a year earlier and Apple's 30.33 million against 24.62 million a year earlier. Samsung's market share stayed flat at 32.1 percent, though Apple's fell to 12.1 percent from 14.3 percent, Gartner estimates.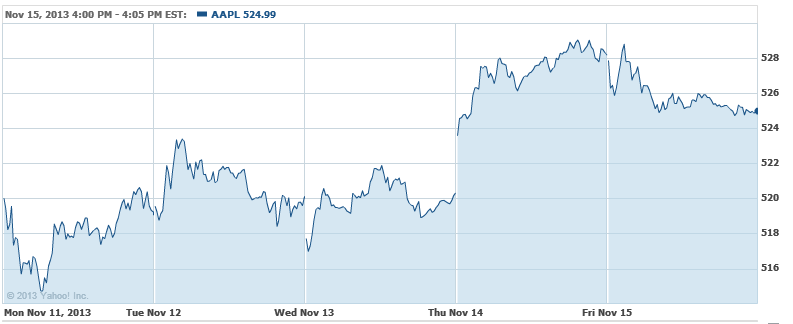 BlackBerry Ltd. (NASDAQ:BBRY): Channel checks have revealed "a pick-up in the pace of services erosion at US enterprise customers," according to Macquarie's Kevin Smithen, who downgraded BlackBerry to Underperform from Neutral citing his belief that a breakup is less likely following the company's $1 billion convertible debt agreement. He now expects BlackBerry to finish fiscal 2015 with 46.8 million subscribers, down from 53.7 million.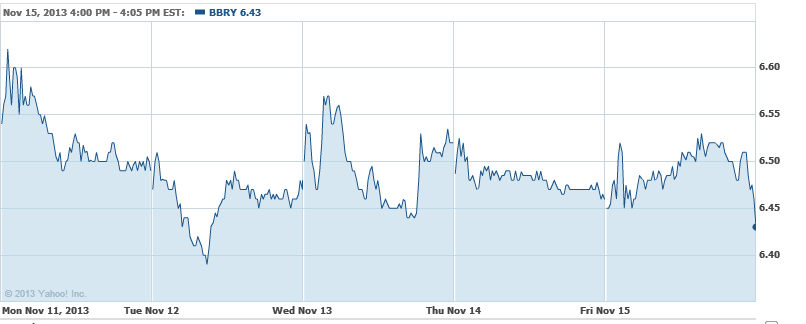 Google Inc. (NASDAQ:GOOG): A federal judge on Friday delivered a ruling that Google is considering to be a resounding victory. Google Books has been declared to be protected by the fair use doctrine of copyright law, voiding a challenge brought against the project by the Authors Guild. The judge agreed with Google executives that the project provides value to the public by increasing access to literature and to knowledge in general.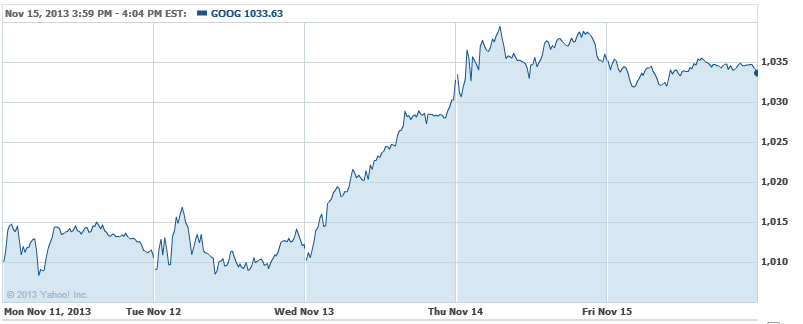 Don't Miss: Samsung Admits That It Infringed on Apple's Patents.