3 Tech Titans Making Noise: Apple Overhauls Retail Space, BlackBerry to Review Options, and Dell Won't Raise Bid
Apple (NASDAQ:AAPL): Apple will be overhauling their retail operations to make room for "an army of new products this fall," at least according to JPMorgan. The firm also notes that iOS 7 beta seems to run very slowly on older devices, which might urge users to upgrade their hardware, and pointed to recent comments made by Tim Cook about "new incentives" for customers to buy iPhones, and  for Apple stores to sell them.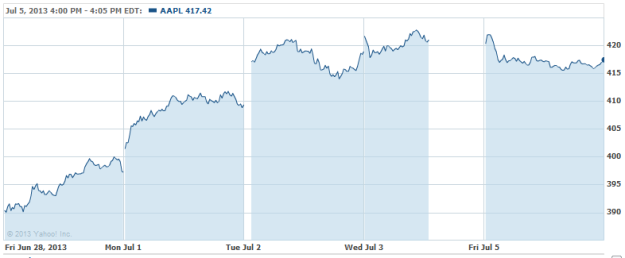 BlackBerry (NASDAQ:BBRY): BlackBerry's stock price has continued to slide, and may ultimately force BlackBerry's board to revisit its options and address some tough questions at its upcoming annual meeting on Tuesday. The stock fell 28 percent following its disappointing quarterly results that fell greatly short of analyst expectations. However, Thorsten Heins isn't thrown off. "This is a year of investment. We have managed our cash carefully and prudently, and we now have the funds to invest, so this is the 'create the future' year," Heins told Reuters.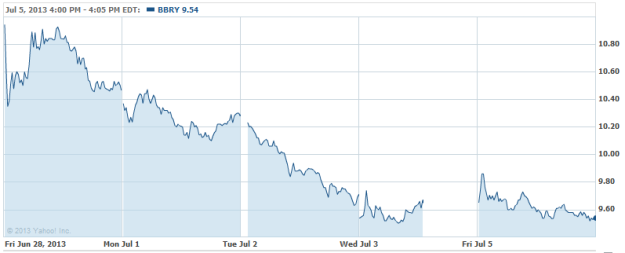 Dell Inc. (NASDAQ:DELL): Michael Dell and Silver Lake will not be increasing their bid to compete with Carl Icahn's, despite the special panel at Dell urging them to do so. A source tells Bloomberg that a higher bid is being ruled out as the current one "represents a fair and significant premium" to where Dell would trade if the deal collapsed. It also signals that Dell and Silverlake are not concerned about Icahn's offer as it stands.