3 Tech Titans Making Noise: Apple Pays for Cue, Blackberry Takes a Hit, France Targets Amazon
Apple Inc. (NASDAQ:AAPL): Apple has reportedly shelled out between $50 million and $60 million for the purchase of Cue, a software developer with a personal assistant app for iPhone that shut down just this week, AppleInsider reports. The buy is likely an attempt by Apple to compete with Google Now; the app relies on a user's emails and social networking information to push time and location-sensitive notifications.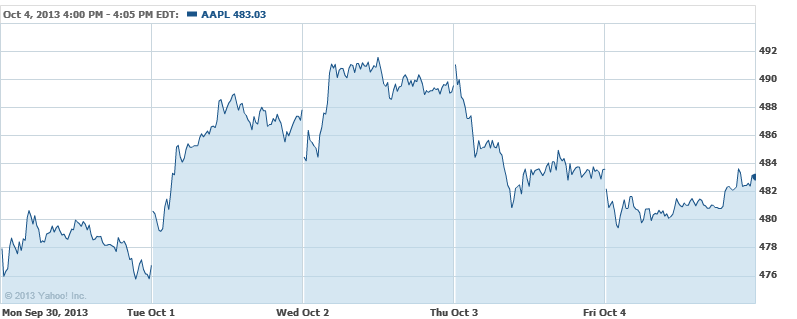 BlackBerry (NASDAQ:BBRY): Canadian wireless giant Rogers has announced that it will not be carrying the new BlackBerry Z30, a larger version of the Z10. The move is yet another dent in BlackBerry's operations and comes shortly after T-Mobile announced that it would not be stocking BlackBerry hardware in its stores. Canadian telcos Bell and Telus still plan on selling the device.

Amazon.com (NASDAQ:AMZN): The parliament in France has passed a law that prevents Internet-based bookstores from offering free delivery to customers in a direct attack on Amazon's power in the country. French politicians have plenty of support on the issue of defending the maximum allowed discount on books, Seeking Alpha notes.

Don't Miss: Security Researchers Outwit Apple's Find My iPhone Feature.