3 Tech Titans Making Noise: Apple Proposed Ad-Free TV, Dell Delays LBO Vote, and Microsoft Weighs in on PRISM
Apple Inc. (NASDAQ:AAPL): Apple is continuing its foray into TV programming and is developing an ad-skipping technology that would let owners of its Apple TV set-top box and future television devices watch shows without commercials. Since this will naturally make advertisers unhappy, Apple may reimburse the programmers for skipped ads.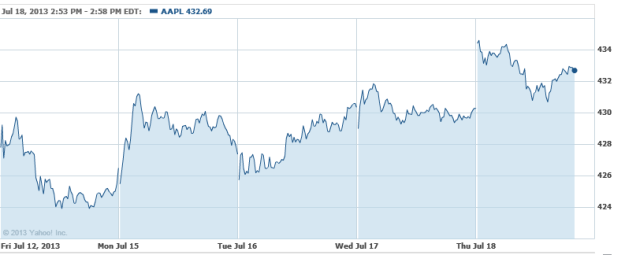 Dell Inc. (NASDAQ:DELL): Without enough votes to pass the buyout deal early this morning, Dell has delayed the shareholder vote on founder Michael Dell's $13.65 per share buyout offer until Wednesday, as expected from a report that signaled the committee would delay the vote if the leveraged buyout offer was threatened by an early vote tally.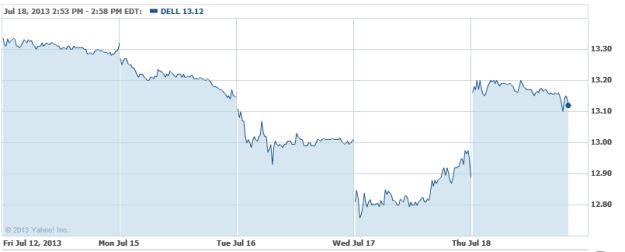 Microsoft Corp. (NASDAQ:MSFT): Microsoft has joined the ranks of other big tech companies taking a stand against the National Security Agency's PRISM program, and is pushing the U.S. Attorney General's office to approve the sharing of more information on how it handles customer data request from national security agencies. "We believe the U.S. Constitution guarantees our freedom to share more information with the public, yet the Government is stopping us," Brad Smith, the company's general counsel, said in a statement.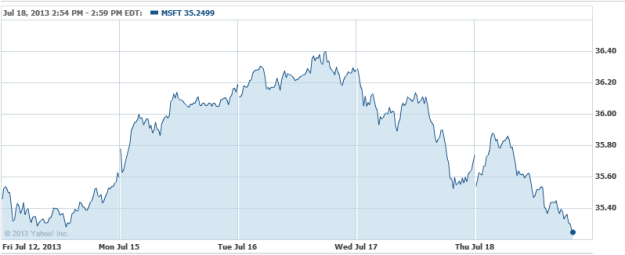 Don't Miss: Is This Supply Chain Rumor a Sign of New Apple Products?