3 Tech Titans Making Noise: Apple's 5S Outpaces 5C, Amazon's U.K. Forecast, Microsoft's New Program
Apple Inc. (NASDAQ:AAPL): AllThingsD is reporting that for the month of September, Apple's iPhone 5S accounted for 64 percent of new iPhone sales, outselling the cheaper 5C by a factor of two, citing a report by Consumer Intelligence Research Partners. However, CIRP founder Josh Lowitz noted that after the early adoption surge, "the lower-priced phones have tended to gain share versus the flagship phone, after the initial rush of dedicated upgraders to the newest device." Lowitz expects the 5C to make up some share gains in the coming months.

Amazon.com (NASDAQ:AMZN): A new report is suggesting that U.K. retailers could be primed for the best holiday season since 2007, a trend that could potentially benefit Amazon quite well, as online sales in the region are expected to increase by 12 percent, to 11.6 billion pounds (around $18.5 billion).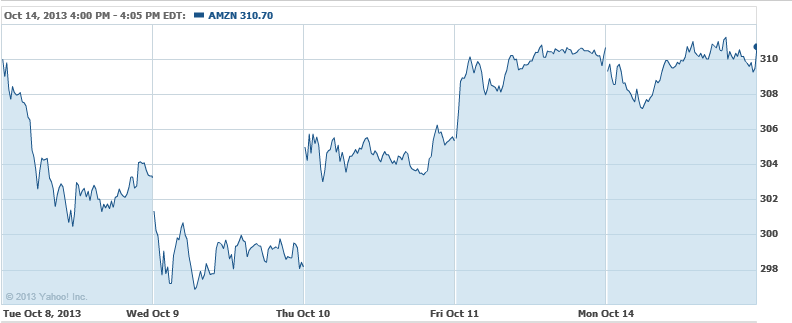 Microsoft (NASDAQ:MSFT): Microsoft announced the latest version of its Windows Phone 8 software, which includes several updates from the previous program. It has a driving mode that silences incoming texts and calls, a feature to lock the screen horizontally or vertically, and has the capability to work on larger screens, leading some to say that it will be better suited for use in phablets.

Don't Miss: Is China's Gold iPhone 5S Shortage Finally Over?