3 Tech Titans Making Noise: Apple's Chinese Sales, Amazon Highly Regarded, and Interest for BlackBerry Wanes
Apple Inc. (NASDAQ:AAPL): Though Apple has been catching criticisms for its new phones (namely the 'affordable' iPhone alternative), China Unicom (NYSE:CHU) says that, nonetheless, its iPhone 5S and 5C reservations have hit in excess of 100,000 since it began taking them last week. The Chinese telco took at least 200,000 iPhone 5 reservations in the phone's first two days of availability last year.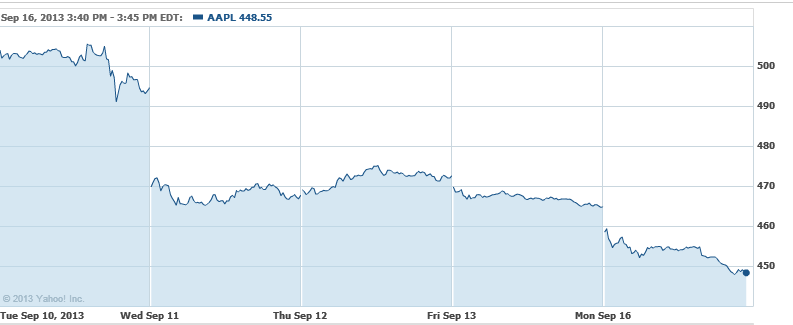 Amazon.com, Inc. (NASDAQ:AMZN): Amazon is reportedly held in the highest regard by its fellow retail industry executive peers — more than any other online retailer — who lauded the web retail king for continually inventing and innovating despite its large size. "Insiders closest to the company attribute success to CEO Jeff Bezos' fanatic attention to detail and his refusal to waste time on anything that isn't directly about the customer," Stores says.

BlackBerry (NASDAQ:BBRY): Interest for buying BlackBerry as a whole has been fairly tepid, though the handful of suitors that are exploring the possibility of buying into the struggling company would be more open to buying parts of the firm, rather than the whole business. A couple of private equity funds have signed non-disclosures so they may take a look into BlackBerry's books, but reports are indicating that the largest private equity firms and some Asian hardware manufacturers are not interested.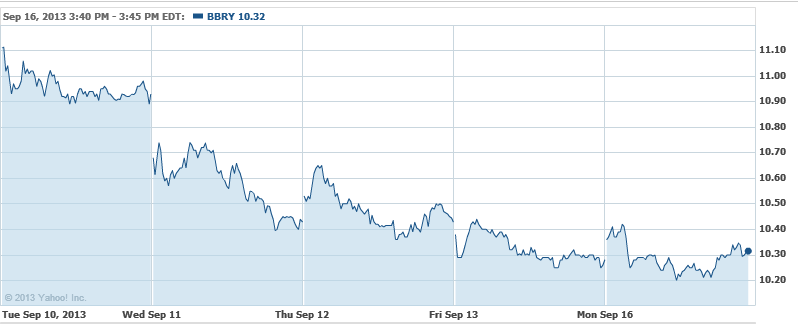 Don't Miss: Apple Drops Design Hints for iPhone Case Guidelines.