3 Tech Titans Making Noise: Apple's Debt Plan, Nokia's New Optics, and Microsoft's Cloud Potential
Apple (NASDAQ:AAPL): Early speculations are showing up over Apple's debt offering. Whispers indicate that it could be 3-year notes priced around 35 basis points over comparable-maturity Treasury notes, and 10-year notes priced 90-95 basis points above. A 3-year Treasury currently yields 0.31 percent, and if borrowing at 0.66 percent, Apple can buy back shares yielding nearly 3 percent.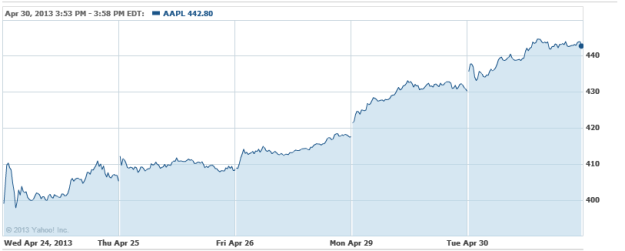 Nokia (NYSE:NOK): To make its products more desirable to the tech set, Nokia has invested itself in Pelican Imaging, to develop cameras that give greater depth and ease of splicing together images for use in its Lumia smartphone. While early mobile phone cameras tended to of infamously poor quality, the units have become selling points for companies which are now pushing them as easy ways to offer better tech than the competition.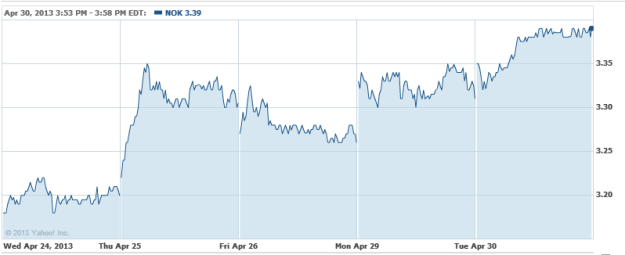 Microsoft (NASDAQ:MSFT): Bernstein notes that Azure, Microsoft's PaaS/IaaS offering, has surpassed $1 billion in revenue run rates. The firm thinks this number is significantly higher than investors original anticipations, and shows strong acceleration to the cloud. The firm has reiterated its Outperform rating, and increased its price target from $39 to $40.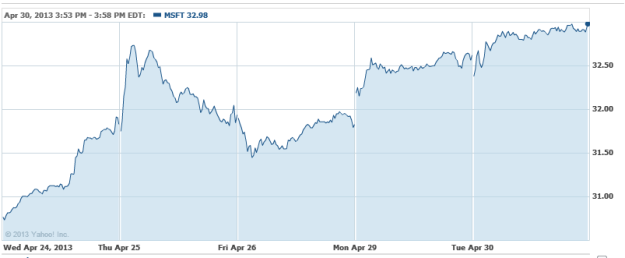 Don't Miss: Why Is Apple a Master of Satisfaction?