3 Tech Titans Making Noise: Apple's e-Book Saga, Microsoft's Dividend, and Nokia's New Feature Phone
Apple Inc. (NASDAQ:AAPL): U.S. District Judge Denise Cote is planning to narrow the scope of the proposed oversight regarding Apple's e-book price fixing case, The Wall Street Journal is reporting. The oversight would cover just e-books and not other projects such as movies, music, and TV shows, as per the Department of Justice's initial request. Cote also plans to order Apple to appoint an external monitor on a limited basis to supervise the company's antitrust compliance.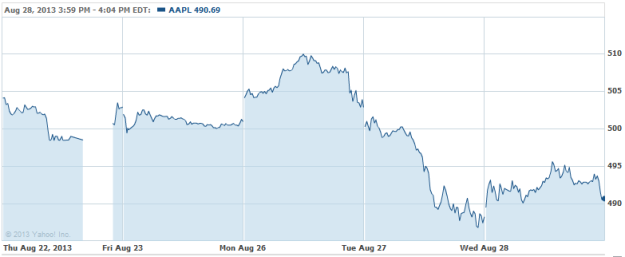 Microsoft (NASDAQ:MSFT): Bloomberg is projecting that Microsoft will up its dividend by 13 percent to 26 cents based on the software company's ability to pay and the payout implied in the options market. The current consensus forecast is for the quarterly dividend to be hiked 2 cents to 25 cents. "The company needs to balance the need to keep payouts somewhat inline with increases in operating income (so as not to incur tax on cash held overseas)," Seeking Alpha notes, "but not so low as to draw the ire of activist investors like ValueAct."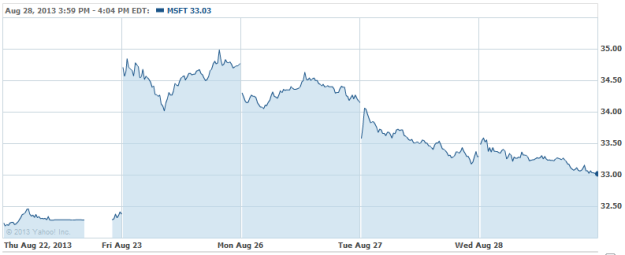 Nokia (NYSE:NOK):  Nokia revealed its new low-cost feature phone, and just from looking at it, the 515 boasts the build quality and fit-and-finish that takes on the highest of upper-class phones. The 515 features a solid, one-piece aluminum body, a screen made out of gently curved and polarized Gorilla Glass 2, and a keyboard constructed from hardened polycarbonate resin. It has a 5-megapixel camera, a dual-SIM option, and the battery supposedly lasts for 38 days with a single SIM in place.