3 Tech Titans Making Noise: Apple's Eary iPad Reviews, Sony Slides, Google's Next Nexus
Apple Inc. (NASDAQ:AAPL): The first few reviews for the new iPad Air have so far been positive. Walter Mossberg says that "if you can afford it, the new iPad Air is the tablet I recommend, hands down." While CNET compliments the Air's design makeover, its improved front camera, and the "ridiculously fast" performance of its A7 CPU, it wishes the tablet had an 802.11ac Wi-Fi radio and a fingerprint sensor. Separately, Apple has released its 2013 10-K, in which it states a fiscal-year 2014 capex budget of $11 billion. That's 57 percent higher than the $7 billion budget created for 2013.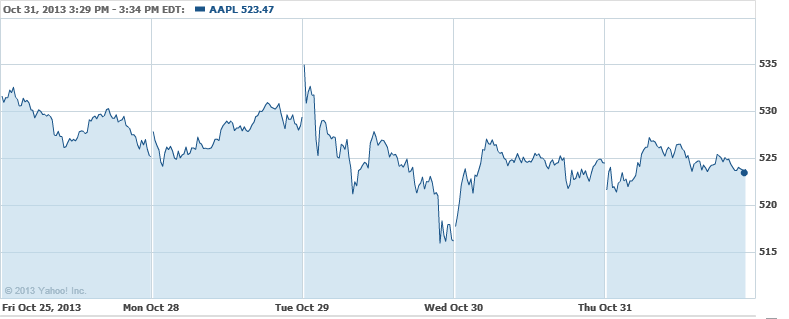 Sony Corp. (NYSE:SNE): Sony shares are selling off over 12 percent after the company announced that its net loss widened to 19.3 billion yen ($197 million) from 15.5 billion yen a year earlier, largely due to the entertainment and movie division. Sales managed to grow 10.6 percent to 1.78 trillion yen. However, the net profit outlook was reduced to 30 billion yen from a previous estimate of 50 billion yen due to lower-than-expected sales of TVs, digital cameras, and PCs, as well as under-performance at the movie unit.
Google Inc. (NASDAQ:GOOG): Google has pulled the wraps off the new Nexus 5 phone, which has a 5-inch display and has Google search and Google Now tightly integrated with its home screen. The camera features improved anti-blur software, and comes in at $349 for a 16GB unlocked version, or $399 for 32GB — considerably less than the comparable iPhone 5C units. The device will run Google's new KitKat OS, which promises to be faster and more efficient than the existing Jelly Bean.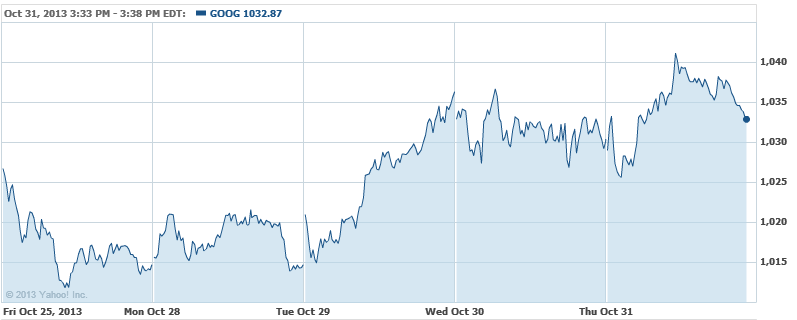 Don't Miss: Apple Keeps Tablet Market Crown Despite Android's Growth Spurt.